Xiaomi is one of the few brands that rivals against almost every smartphone company that has products in various price categories. The company's recent addition to its portfolio, the Mi 8, has been critically-acclaimed and in popular demand, so much that there isn't enough stock to meet the supplies.
Now, the company has shared some news of the success of its Mi 8 smartphone. According to Xiaomi's global spokesperson, Donovan Sung, the company sold a staggering 1 million units of Mi 8 series in just 18 days. An incredible feat as it is, Xiaomi beat the recent sales milestone of the rivals, OnePlus.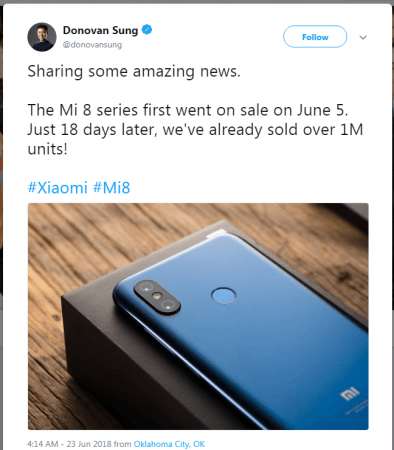 OnePlus 6, which is a close rival to the Mi 8 smartphone and a worthy competitor, has been setting new sales records for the company. The handset went on sale for the first time on May 21. Shortly after, OnePlus revealed that they had sold more than a million units in just 22 days.
But Xiaomi takes a lead here by hitting the 1-million mark sooner than OnePlus. It is impressive how Xiaomi managed to achieve the feat when its Mi 8 series was only available in China at the time whereas OnePlus 6 was sold globally, including India.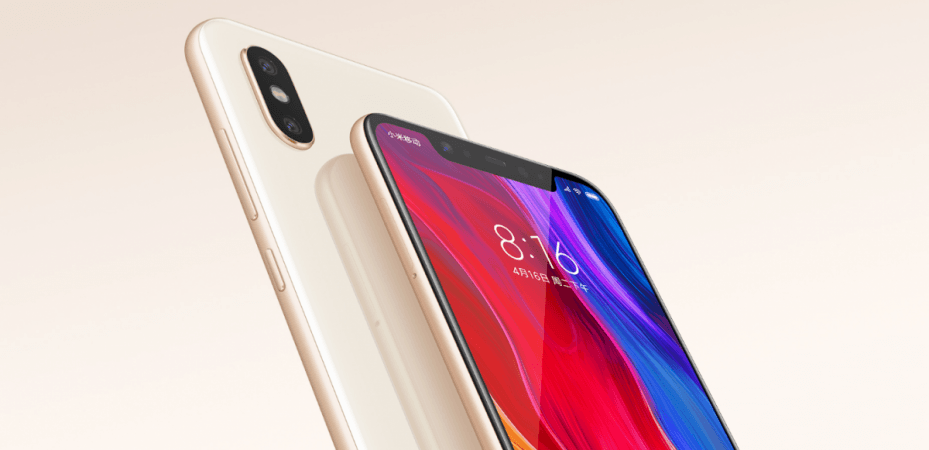 Xiaomi is now all set to launch the Mi 8 series in more markets, including India, starting next week. For Xiaomi, India is the biggest market after China, which will help boost sales for the Mi 8 series. Currently, the series consists of Mi 8, Mi 8 SE and Mi 8 Explorer, though the Explorer edition isn't available for sale.
One of the many reasons why the mi 8 series has been winning buyers is the attractive pricing.
The Mi 8 comes in 64GB, 128GB and 256GB variants and priced at ¥2,699 (around Rs 28,600), ¥2,999 (approx. Rs 31,600) and ¥3,299 (roughly Rs 34,800), respectively.
The Mi 8 SE starts at ¥1,799 (roughly Rs 18,900) for the 4GB RAM + 64GB ROM variant and ¥1,999 (about Rs 21,100) for the 6GB RAM + 64GB ROM model.
Xiaomi did not clarify which of these two models sold better, but the collective result is definitely not too bad. But the fact that it is more popular than OnePlus 6 in China at least is reason enough for the self-proclaimed 'flagship killer' to be wary of the new flagship in town.