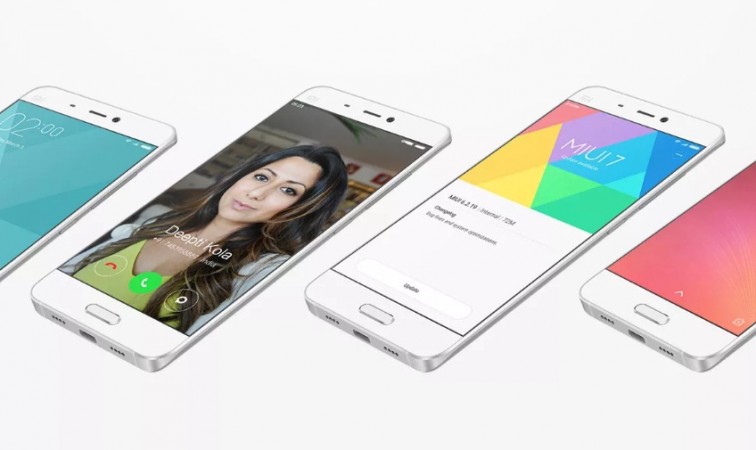 Xiaomi is still a month away from officially launching its 2017 flagship smartphone – Mi 6 – and there's a lot that's been going on around this topic. From leaked live images of the handset to a complete spec reveal, everything has been ousted by the popular tipster of the industry. While the pricing was a mystery to date, we now have knowledge of that as well.
GizChina got its hands on the official pricing of Xiaomi Mi 6 and Mi 6 Plus. While the legitimacy of the leak remains questionable, it looks quite promising and near to the truth. Along with the price leak, the storage variants of both the upcoming flagships are also out.
Check out the complete leaked list of prices of Xiaomi Mi 6 and Mi 6 Plus based on their storage variants below:
Xiaomi Mi 6
4GB RAM + 32GB storage: ¥1999 (approx. $290 or Rs 18,900)
4GB RAM + 64GB storage: ¥2299 (approx. $333 or Rs 21,800)
6GB RAM + 128GB storage: ¥2699 (approx. $391 or Rs 25,600)
Xiaomi Mi 6 Plus
4GB RAM + 64GB storage: ¥2599 (approx. $377 or Rs. 24,600)
6GB RAM + 128GB storage: ¥2999 (approx. $435 or Rs. 28,400)
8GB RAM + 256GB storage: ¥3499 (approx. $507 or Rs. 33,300)
It is worth mentioning that the price of the handsets in India will differ from the ones mentioned above as they are based on the currency conversion rates. You can expect the starting price of Mi 6 to be around Rs 25,000.
As noted above, the storage options for Mi 6 are different from Mi 6 Plus, which raises doubts for us. Mi 6 Plus' high-end model is expected to pack an 8GB RAM alongside 256GB storage, while the mid variant packs 6 gigs of RAM and 4GB powers the entry-level variant. Quite frankly, Mi 6 storage variants look more legit than Mi 6 Plus.
But these are just early rumours and we'll know the truth on April 16, when Xiaomi is expected to announce Mi 6. Based on what we've learnt so far, we are able to conclude that Mi 6 will sport a 5.2-inch display and the Mi 6 Plus will have a 5.7-inch screen. The Plus model is also expected to boast a dual camera setup at the back, much like iPhone 7 Plus.
Other specs include a 4,000mAh battery with Quick Charge 4.0, although we are guessing a higher-capacity battery for Mi 6 Plus will be offered at launch. Xiaomi is also expected to use the Snapdragon 835 chipset for most of its models, except the 4GB RAM variant, which will have Snapdragon 821.