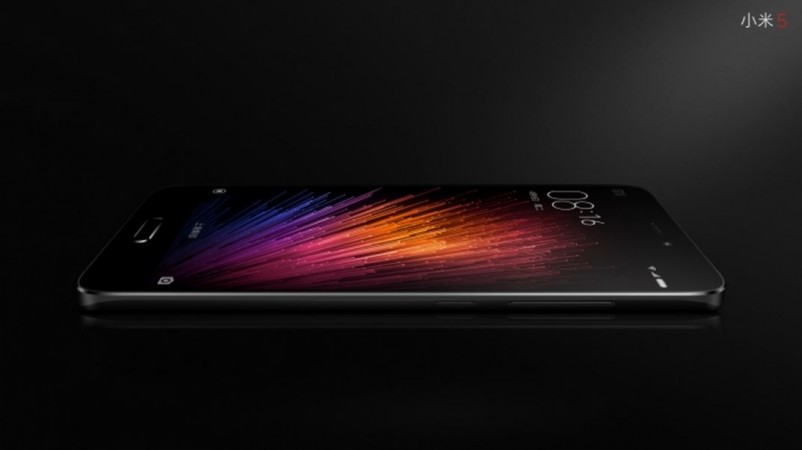 For the last couple of weeks, we have been hearing a lot on Xiaomi's rumoured Mi 5 upgrade model, the Mi 5s. Now more evidence has surfaced online, re-affirming its existence and also a critical security feature.
A Chinese user on Weibo has leaked (courtesy Fonearena) a snapshot featuring a slideshow of Xiaomi Mi 5s boasting Qualcomm's Snapdragon Sense ID 3D finger-print sensor.
The aforementioned Qualcomm scanner is world's first ultrasonic based-biometric security feature, which is said to be more secure as compared to the rival Samsung and Apple devices.
The Snapdragon Sense ID platform is said to be integrated with algorithm developed by the Qualcomm Secure MSM foundation, the Qualcomm Biometric Integrated Circuit (QBIC) and custom sensor technology. And it is integrated into the Qualcomm Haven authentication framework, which also supports secure biometric authentication for a variety of online and offline formats.
Another aspect of Qualcomm sensor is that it can be incorporated into a device's cover glass, aluminium-based back-cover, stainless steel, sapphire, and plastic, thus giving smartphone-makers flexibility of have numerous design options for their device.
Other salient features of Qualcomm Snapdragon Sense ID:
Snapdragon Sense ID has the ability to create a highly detailed 3D image of the unique and subtle features of a user's fingerprint by penetrating the outer layers of the skin.
It can scan through common contaminants like sweat, lotion, and condensation, and still be able to validate a person's fingerprint impression.
It is integrated with the FIDO (Fast IDentity Online) Universal Authentication Framework (UAF) biometrics standard.
Other expected features of Xiaomi Mi 5s:
Besides the advanced fingerprint sensor, Xiaomi Mi 5s is also said to house Qualcomm's new Snapdragon 821 processor, which is 10 percent more efficient than Snapdragon 820 seen in the current crop of flagship phones. Its clock rate is also significantly higher than the previous iteration.
Xiaomi Mi 5s will feature 5.15-inch display, 6 GB RAM, 256 GB inbuilt storage, 16MP rear camera with dual LED flash, 3,490 mAh battery with Qualcomm Quick Charge 3.0 support, Dual SIM-card slots, LTE, HSPA, Bluetooth 4.2, Wi-Fi and USB Type-C support.
There is no word on when the new Xiaomi Mi 5s will make its debut, but going by the series of leaks related to the phone, the launch is not that far.
Watch this space for more updates.