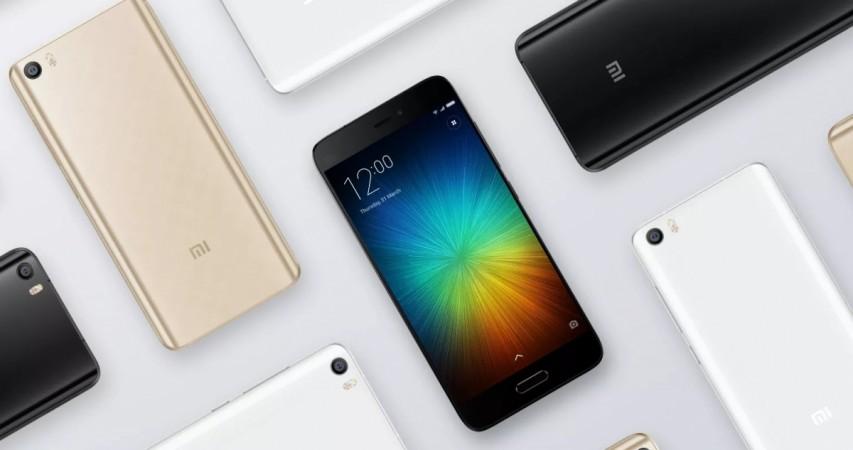 Xiaomi is keeping itself busy this year. With plenty of devices in the pipeline, there's little known about when and how the company plans to release them. Xiaomi Mi 6, new Redmi 5 series and Mi 5C are spinning the rumour mill in the company's favour.
Adding credibility to the rumours about the Mi 5C, new renders were leaked on China's social-networking platform Weibo. The front design of the handset is seen in the leaked image, which shows a drastic change from the company's signature design strategy.
As per the leaked image, the Mi 5X is expected to come without the physical home button. With an edge-to-edge glass and 2.5D curved design, Mi 5C looks absolutely refreshing. The top and bottom bezels have also been reduced to give a larger real estate for the display.
Based on the rumours so far, Xiaomi Mi 5C is going to have many firsts. Besides the design revolution, Xiaomi is also planning to use its proprietary Pinecone V670 processor based on 28nm architecture, Cortex A53 and Mali T860 MP4 GPU for the Mi 5C. Gizbot has also reported that the Mi 5C will have the rear camera shifted to the left.
As far as the other key specs are concerned, rumours suggest the Mi 5C will sport a 5.5-inch display, a 12MP Omnivision 12870 rear-facing camera, an 8MP front snapper, 3GB RAM and 64GB internal storage. While the device doesn't look bulky, it is expected to have a 4,500mAh battery under the hood.
Xiaomi Mi 5C is expected to be launched next month but the company's confirmation is still due on this subject. If the reports are true, the handset will be priced at ¥1499, which will roughly translate it to less than Rs. 15,000. We'll keep an eye out for any updates on the device. Stay tuned.