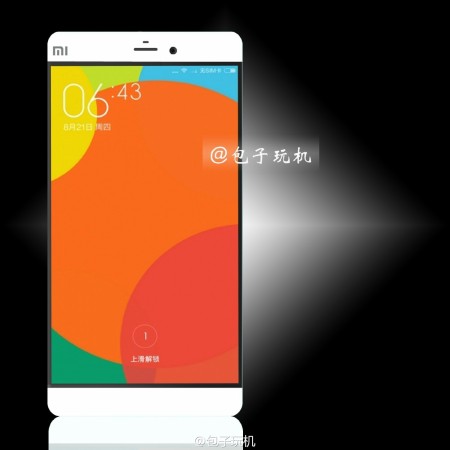 Xiaomi is making quite an impression with its low-cost and powerful smartphones, and the trend seems to continue with upcoming smartphones.
Following steady rumours about the next flagship in the Xiaomi's smartphone lineup, it is quite clear that the Chinese tech giant is going after the big fish. The so-called Mi 5 smartphone, successor of the current Mi 4 flagship, will receive the best treatment in terms of specs and features. To give you a better perspective of what to expect from the Mi 5 smartphone, here's a comparison with the Mi 4 smartphone based on the rumoured specs.
Xiaomi Mi 5 has been the center of rumours since the company officially launched its Mi 4i smartphone in India. The new budget handset was well-received by the Indian audience and it appears the company is taking the high-end approach towards smartphones with Mi 5. In addition to a new flagship, rumours also suggest that the Chinese tech giant is working on Mi 5 Plus, which will be launched alongside the new flagship.
According to Gizmo China, the Mi 5 is said to come with a pocket-friendly 5.2-inch screen and a Quad HD resolution display. Comparatively, the Mi 4 features a 5-inch Full HD display. If rumours are to be believed, the unannounced flagship will run on Qualcomm's latest Snapdragon 810 SoC, a much-needed upgrade from Mi 4's Snapdragon 801 processor.
Xiaomi will either choose the same 3GB RAM for its Mi 5 or improve it further to 4GB along with 32GB internal storage. Some reports also suggested that the Mi 5 will sport a fingerprint scanner, first for any Mi phone. The camera sensors in the Mi 5 will see a bump from Mi 4, featuring a 16MP rear-facing shooter compared to 13MP Sony camera in the current flagship. The battery in the Mi 5 will be trimmed down to 3,000mAh from the 3,080mAh unit in the Mi 4, but there might be a better optimisation to give the handset a longer life.
In other news, Xiaomi's Mi 5 Plus is said to boast high-end features like its flagship counterpart. With a massive 6-inch 2K display, Xiaomi will take on the phablet rivals such as the Samsung Galaxy Note 4. The Mi 5 Plus will also undergo a major design overhaul, featuring bezel-less/borderless design, Gizmo China added. The plus variant will reportedly borrow 4GB RAM, 16MP camera with OIS and high-end processor from the Mi 5.
With the handset's release set for July, there's a lot that can happen. But Xiaomi's silence on the Mi 5 and Mi 5 Plus compels our belief that these leaked specs may not be anything more than early rumours.