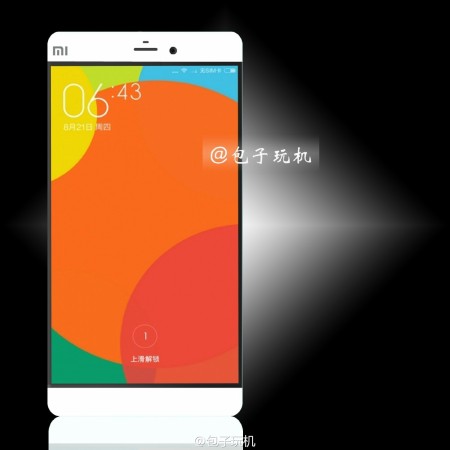 If you are a Xiaomi fan, you will be happy to know that the company's next flagship will be a massive upgrade.
Xiaomi Mi 5, codenamed Libra, is said to carry premium specs, challenging every other smartphone.
Going by the specs leaked by Mobipicker, which according to Phone Arena are legit, the Xiaomi Mi 5 smartphone will sport an upgraded display, faster processor, spacious RAM and industry's leading security standard-fingerprint scanner.
It's interesting to watch the industry's leading smartphone makers fight for dominance by launching competitive smartphones. If the leaked specs are true, the Xiaomi Mi 5 will be one of the biggest hits considering the choice of premium specifications.
According to the publication, Xiaomi Mi 5 will sport a 5.3-inch Quad HD display with 1440 x 2560 pixels and pixel density of 554ppi.
While the design of the new handset remains under wraps, we can expect the Chinese tech company to make radical changes to the Mi 4 successor.
The specs under the hood are looking good for the upcoming flagship. The report reveals that the Mi 5 will use Qualcomm's Snapdragon 820 processor, which is said to follow Samsung's footsteps in using 14nm architecture, along with 4GB RAM and storage options of 16GB or 64GB with microSD card expansion.
Xiaomi is also looking out for the industry's highest security standard in smartphones for its Mi 5.
According to the report, Mi 5 will feature a fingerprint scanner, much like iPhone 6, Galaxy S6 and others.
Adding to the list of upgrades in the Mi5 smartphone will be camera sensors on both sides. The rear-facing camera will be fitted with a 16MP sensor and selfie lovers will find great comfort in using the Mi 5's rumoured 6-megapixel shooter.
With all the latest specs and features in place, the handset will run the latest Android 5.1.1 Lollipop software out of the box.
The battery in Mi 5 is pegged at 3030mAh, which is surprising, as the company's recent Mi 4i packs a 3120mAh unit. But there is a lot of time before the actual release of the handset and changes are expected in due course.
There is no information on the pricing and availability of the Mi 5 smartphone, but reports suggest the release of the handset possibly in November.
Related