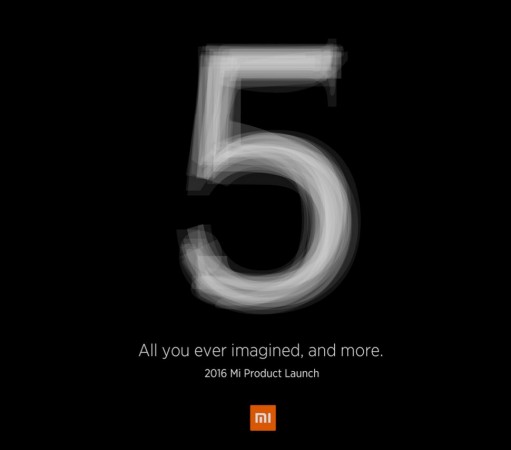 More details of Xiaomi Mi 5 have been surfacing as its release date draws close. Expectations from the device are sky-high following the success of its predecessors and the rise of Xiaomi as a brand in such a short span of time.
What do you expect from Xiaomi Mi 5? Here are five things you need to know about the device:
Windows 10 Mobile variant
Microsoft has rolled out the Windows 10 Mobile ROM for Xiaomi Mi4, and there are a few Xiaomi tablets that run the Windows 10 operating system. Now, the companies are reportedly taking this relationship to a new level by churning out a smartphone with the software giant's latest firmware.
According to a report by Anzhuo (in Chinese) (via WMPowerUser), Xiaomi is planning to release a Windows 10 Mobile variant of its Mi 5 along with the Android model. Both variants are expected to have same features.
Camera with fast autofocus
It's been reported that Xiaomi Mi 5 will house a 16MP main camera with OIS and an 8MP front-snapper. The company's president Lin Bin has now shared two pictures of a flying grey heron taken from the Mi 5 on his Weibo page (via Gizmo China). The quality of the picture says the device could be equipped with fast autofocus.
No microSD card slot
One feature most Xiaomi fans would want to see in the company's flagship devices is expandable memory. It's a simple feature that will not have any impact on the performance of the device, but users will still want it. However, Xiaomi Mi 5 is expected to come packed with 16GB and 64GB internal memory and 3GB RAM without a microSD card slot.
Glass back panel
There are contrasting reports on Xiaomi Mi 5's screen size with some reports claiming it will sport a 5.2-inch QHD touchscreen with 2,560x1,440 pixel resolution, while a GFXBench listing claimed it would have a 5.7-inch display with 1,920x1,080 pixel resolution. But it appears like the smartphone-maker will opt for a smaller screen — 5.2 inch — for its upcoming device as it is very unlike to supersede Redmi Note 3's screen size.
Interestingly, Steve Hemmerstoffer of NowhereElseFr has tweeted renders of the Mi 5 shared by a Weibo user and the device looks good and trendy with a glass back panel. The Chinese smartphone-maker is yet to confirm if its upcoming next-generation device will actually have a glass back panel, but it can turn into a reality.