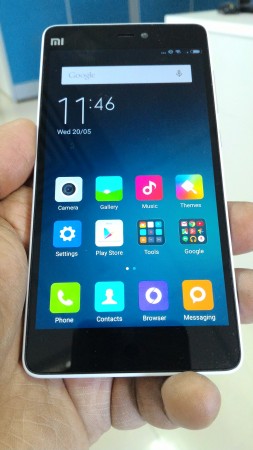 Speculations on the Xiaomi Mi 5 started soon after the release of the Mi 4 but nothing much was known about it until recently. Now, several key specifications of the purported device have been revealed months before its launch.
The Chinese mobile phone makers are tight-lipped on the release date of its upcoming smartphone but several reports have pointed at a November release. Many high-end devices from world's leading smartphone makers like Apple, Google and Samsung are expected to release their flagship devices in the third and fourth quarter of this year but may not affect business of smaller companies like Xiaomi.
According to Weibo leakster Leaksfly (via Mobile Dad and PhoneArena), the Xiaomi Mi 5 will be unveiled in early November, citing Qualcomm's SoC roadmap. It claimed citing sources that the Mi 4 successor might sport a 5.5-inch Quad-HD resolution display, powered by Snapdragon 820 processor, come packed with 4GB RAM, and house a 16 or 20MP camera. It went on to claim that it might come with features like fingerprint reader, USB-C, and 5.1mm thick body.
It was earlier reported that the device might feature a 5.2-inch Quad HD display with 1,440x2,560 pixels, powered by Qualcomm Snapdragon 810 processor, and come packed with 16GB and 64GB internal memory with microSD card slot and 4GB RAM. There were also reports that it would boast of fingerprint scanning technology, 16MP main camera with Optical Image Stabilisation and 8MP front snapper and a 3,000mAh battery.