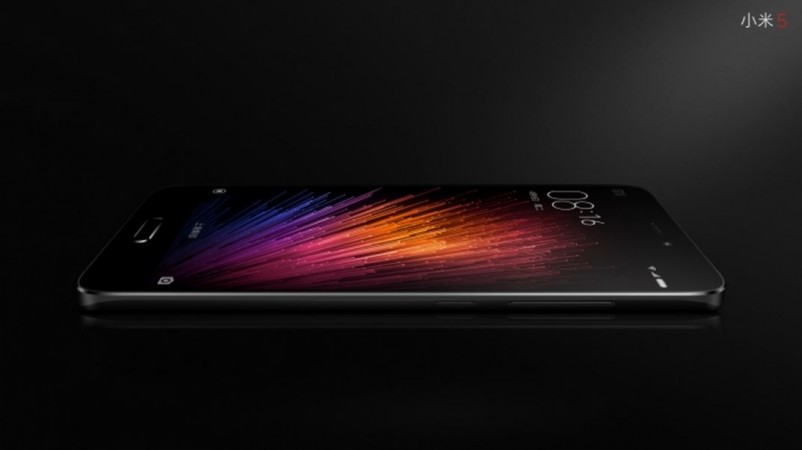 Xiaomi's flagship device, the Mi 5, is finally set for release in India, more than a month after it was launched in its home country China. As expected, the Mi 4 successor will be made available via a flash sale, but prospective buyers have a better chance to grab the device.
Devices sold under flash sales usually go out of stock in a few seconds, leaving many disappointed. So, Xiaomi is releasing the Mi 5 at the Mi Fan Festival Wednesday with a difference. There will be three flash sales of the next-generation smartphone -- at 11 a.m., 2 p.m., and 5 p.m. – April 6. Other devices that will be made available via the flash sale are Xiaomi Redmi Note 3 and 20000mAh Mi Power Bank.
Tips to buy Xiaomi Mi 5:
- Unlike in the past, no registration is required to buy the Mi 5.
- The device will be exclusively available on Mi.com.
- Sale time of the handset is expected to last only a few seconds in each of the three sessions. So, log in to the website on time – at 11 a.m., 2 p.m., and 5 p.m.
- Add the device to your cart, place the order within two hours and pay within two hours. Not adhering to this procedure will lead to automatic cancellation.
The Chinese company will also make the Mi Protect insurance plan for the Mi 5 handset available for Rs. 499 against the regular pricing of Rs. 699 as an introductory offer. The insurance covers the phone for accidental damages.
Only the 32GB storage and 3GB RAM variant of the Xiaomi Mi 5 will be available in India. It is priced at Rs 24,999. The other two variants of the Mi 5 are the 64GB internal memory and 3GB RAM model that comes with a price tag of 2,299 Yuan (around $351), and the 128GB storage and 4GB RAM model which is priced at 2,699 Yuan (around $413).
The Xiaomi Mi 5 has a 5.15-inch full HD screen with 1,920x1,080 pixel (428 ppi pixel density), 144.6x69.2x7.3 mm dimension and a fingerprint sensor. Under the hood, it has a Qualcomm Snapdragon 820 processor, an Android 6.0 Marshmallow with MIUI v7.0, a 6MP Sony IMX298 main camera, a 4MP front-snapper with 2µm pixel size and a 3,000mAh with Qualcomm Quick Charge 3.0 technology.