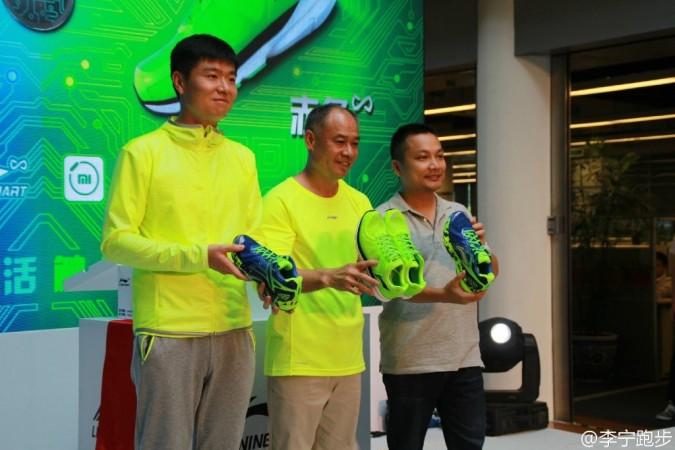 After launching smartphones, tablets, wearables, smart TV, action camera and gaming products, Xiaomi has now unveiled a smart shoe called Li-Ning Smart Shoe.
The Chinese phone maker had tied up with the country's leading sports goods manufacturer Li Ning in March for the purpose.
The smart shoe, unveiled in China, is basically a Li Ning brand sports/running shoe preinstalled with Xiaomi's wearable sensor. The sensor can connect itself to any smartphone via Bluetooth. Even when the wearer is running, the smart shoe will remain connected to a dedicated app developed by Xiaomi, which will allow runners to keep track of their progress and results, analyse and monitor their achievements.
The concept of smart shoes is not new. World's leading sports footwear brands such as Nike and Adidas have already unveiled some shoes with similar features in the past. However, the Li Ning-Xiaomi product costs much less than the previous versions of smart shoes.
According to a MyDrivers report, the Li Ning Smart Shoe will be available in two variants for CNY 199 and CNY 399 respectively, which roughly translate into Rs 2,000 and Rs 4,000 respectively.
Both are way cheaper than smart shoes of Nike and Adidas, giving the Li Ning Smart Shoe an advantage when it comes to luring price-conscious consumers. But the real test would be when the functionality of all the shoes are compared.
Back in March, Li Ning had said in a statement: "We have chosen to collaborate with the Mi band because of Huami Technology's strength in 'smart' wearable products. We hope to use this opportunity to provide professional "smart" running shoes to running enthusiasts in China at an affordable price."
The Xiaomi smart shoes will come embedded with smart chips on the soles of the shoes.
Xiaomi will be the first smartphone company to debut in the smart shoe category.
There are also some rumours that Xiaomi is also making a wearable smartwatch, which will take on the likes of Apple Watch. While most of the major tech companies are already there in the smartwatch space, it will be interesting to notice the price at which Xiaomi offers its smartwatch.