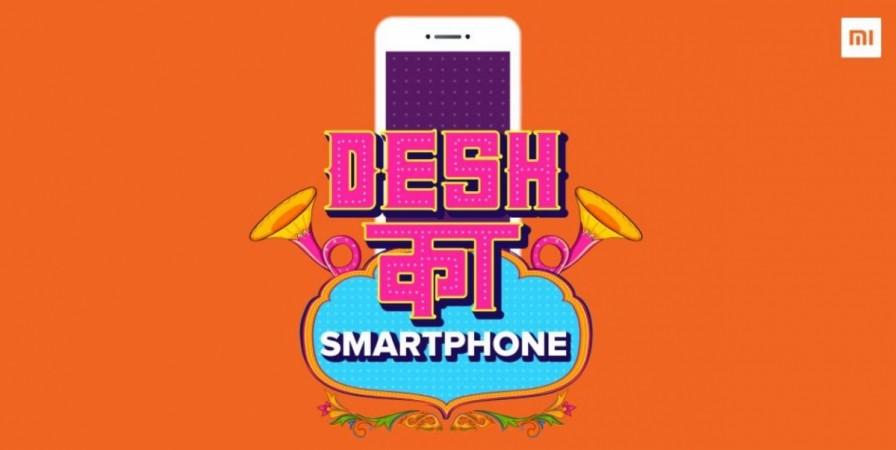 After getting on par with Samsung as the joint market leader of the Indian smartphone segment, Xiaomi made a surprise announcement that it will unveil India region-specific mobile dubbed as 'Desh Ka Smartphone' on November 30.
So far, the company has released two teasers and have confirmed that the upcoming Xiaomi phone will have a long-lasting battery and a capable processor with RAM to multitask seamlessly on the phone.
However, there is no official word on the device's name or any key specification details.
What mystery phone is Xiaomi planning to debut on Nov 30?
Many reliable publications have indicated that Xiaomi's 'Desh Ka Smartphone' might be the Redmi 5A, as the key features are in parity with the recently released teasers.
The Redmi 5A made its global debut in China in mid-October. It houses a 3,000mAh battery that is capable of keeping the phone running for 8 days in a single full charge. Its predecessor Redmi 4 had 4,000mAh battery and when compared, the battery in 5A is a downgrade, but the software is expected to extend the battery life. So, this is relatable to the Xiaomi's first 'Desh Ka Smartphone' first trailer [below].
Secondly, the Redmi 5A comes with 2GB RAM and 1.4GHz Qualcomm Snapdragon 425 quad-core, which is more than enough for a compact 5.0-inch HD phone to work smoothly and this is relatable to second teaser video [below].
The Redmi 5A comes with 16GB memory and it can be expanded up to 128GB thus giving the device owners the flexibility of adding more storage space via microSD card and this is relatable to the latest teaser [below].
As far as the camera hardware is concerned, it flaunts a 13MP main camera with f/2.2 aperture, burst mode, panorama mode and HDR mode, and a 5MP front-snapper with f/2.0 aperture.
Other stipulated features include dual-SIM slots, 4G with VoLTE, 3G, Micro-USB, GPRS, Bluetooth, and Wi-Fi.
The Redmi 5A is sold for ¥600 Yuan (around $91/€77/Rs 5,890) in China. For its price-tag, the Redmi 5A is a good deal and will certainly find traction among Indian consumers, who are planning to migrate from a feature keypad-based phone to a touch-screen device. The cost-sensitive middle-class working population and the college-going students who are low on pocket money will be the phone's target customers.
As far as the availability is concerned, Flipkart has opened the dedicated webpage on its e-commerce site with a Xiaomi banner 'Desh Ka Smartphone' coming on November 30 and having hash-tag: #OnlyOnFlipkart. Thus, confirming that the upcoming phone will be exclusive to Flipkart.
Stay tuned. Follow us @IBTimesIN_Tech on Twitter for the latest news on Xiaomi products.