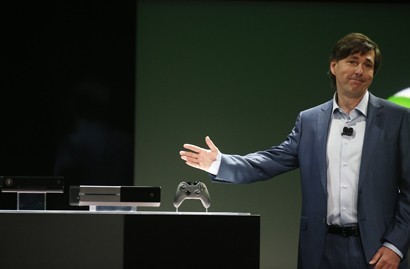 Microsoft has announced that as of now, users will not be able to use their real names and that gamers can recognise their friends by specific gametags.
However, the tech giant wishes to adapt the feature to give an option to the gamers to use their real names to promote a friendlier Xbox Live space, reported Tech Radar.
Like its competitor Sony, Microsoft wants to give an option to its online community to use their real names but at present the tech giant seems to be swamped with other important features.
"Our teams are working hard to deliver a quality experience for Xbox One. This means prioritizing some features and sometimes postponing others for a later update," said a Microsoft rep to Tech Radar. "Real identities continue to be part of our plans for the experience on Xbox One."
Microsoft is gearing up to release the gaming console on Nov.22 and recently, Albert Penello, Senior Director of the company, released information via a tweet, which explained that there will be dedicated servers for every single Xbox One game.
The tech giant released a memo on the Xbox Wire explaining the server information, which revealed that the console will come with improved multiplayer games, more gamers and availability of servers with less interrupted connections.
There were few games in the past that were confirmed to have a dedicated server. But now playing a multiplayer game online with Xbox One will be less interrupted.
Along with the servers, the tech giant recently also expanded in terms of social features for its upcoming gaming console. Microsoft released the Friends application that will debut along with the device, reported Tech Radar.
Xbox One owners will be able to make up to 1,000 friends, in which the Xbox 360 friends will automatically be added while the number of followers can be unlimited.
Each user can form their own profiles, which will showcase their vital statistics like scores, friends, followers, their avatar and they will also have an activity feed notifying them about what their friends have been doing.