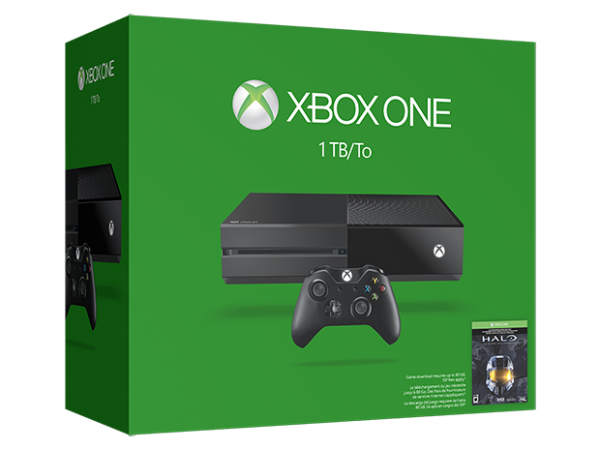 If you have been waiting for a higher-storage variant on Xbox One, now is your chance to grab one. Microsoft officially announced Xbox One 1TB variant that will go on sale in the US and select markets starting from 16 June.
To compliment the new launch, the Redmond-based software giant dropped the price of its Xbox One 500GB variant to make it look more appealing to the consumers and unveiled a completely redesigned Xbox One Wireless controller.
Microsoft's Xbox One price cut sounds tempting, but the company has simply made the $349 (roughly ₹22,500) price tag permanent. Since Xbox One 500GB has retailed for as low as $299 in the past, it is a tough bargain for those who are looking to get the best online price. But the new cost of the Xbox One 500GB is $50 cheaper than the regular price. Interestingly, the 1TB variant of the Xbox One will sell for $399 (roughly ₹25,000), which looks more appealing. This is the same price as Xbox One 500GB when it was unbundled from Kinect in May last year.
The new Xbox One 1TB variant has also received a slight make-over with a new matte finish and comes as a Halo: the Master Chief Collection bundle for that price.
In addition to the Xbox One 1TB launch, Microsoft also unveiled a new Wireless Controller for its next-gen console, featuring a 3.5mm stereo jack so you can plug your headphones directly to the controller for better gaming experience. The controller gets complete wireless support, even for software update purposes, Microsoft's Larry Hryb aka Major Nelson explained in the company's official blog post.
The controller is available in standard black for $59.99 and in special silver and black disguise for $64.99.
Finally, Microsoft also spoke of the upcoming Xbox Wireless Adaptor that will bring "convenience of the wireless controller on Windows 10 PCs, laptops, and tablets." The new product will be available this fall for $24.99.