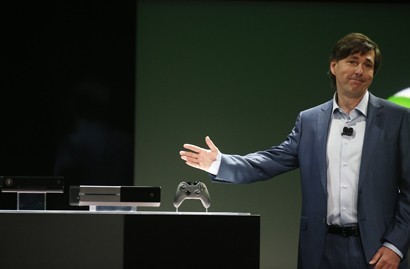 During the Eurogamer Expo that took place in London at the end of September, Microsoft revealed that the new Kinect will include the ability to understand two people talking at the same time, which is considered to be a giant leap for the brand.
Since Xbox One by the tech giant will be unveiled in November, Kinect is also expected to be upgraded, reported Redmond Pie.
Phil Harrison, Corporate Vice President of Microsoft made the announcement along with this interesting news. Harrison also revealed that Kinect has a built-in microphone array and it will be able to detect the user through voice command even in a dark room.
When the first Kinect was launched in the markets back in 2010, it was noted to be the fastest selling gadget of all times and it is believed that Microsoft has worked hard to nurture and improve the Kinect experience.
The next generation Kinect is predicted to carry out a number of tasks at one time. It will also be able to detect the heart rate of the user by simply scanning a face and for multiplayer interactivity it can detect various movements of up to six players.
The Xbox One is expected to be available on Nov.22 and as promised by the Windows maker, the console will be all about gaming and nothing else. The fans are eagerly waiting for the console to launch.
Along with Microsoft, Sony also made some announcements. The Japanese tech giant confirmed that a new PS4 bundle will be shipped in Europe for $677 to compete with Xbox One. For the same price as Microsoft's core offerings, the Europeans will be able to get PS4 console, along with a copy Killzone: Shadowfall, the PS4 camera and the two DualShock 4 remotes, reported Extreme Tech.
Sony also promised its fans during the Tokyo Game Show in September that the PS4 camera is on-par with the Kinect, which will include the voice and gesture control in the operating system level. Hence, it is predicted that both the consoles will carry the Kinect voice and gestures controls.