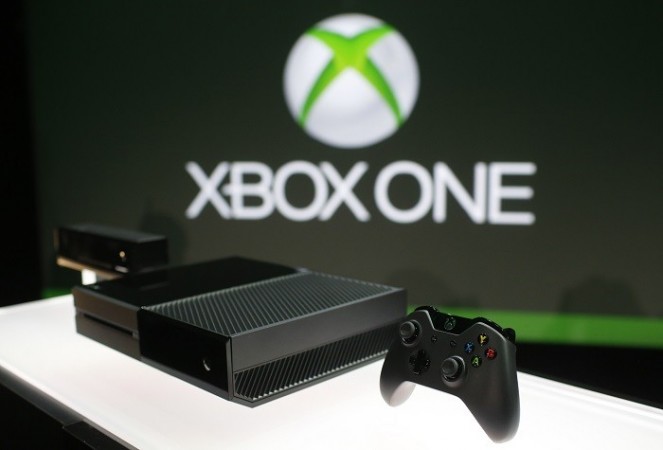 Microsoft has revealed the details of all the new features and experiences that Xbox One users would get as part of the February update. Xbox app will also get some new features as part of the update.
Microsoft's Major Nelson aka Larry Hryb noted in his blog that the Xbox One February update will roll out to consoles, Feb. 19. The update for Xbox app was released, Feb. 18.
The new update brings a "host of social features that will help you stay connected to the Xbox Live community across both console and PC," said Mike Ybarra, Director of Program Management for Xbox in the blog.
Here is what the February update will include:
Update for Xbox One only –
See who's in a Party: Xbox One users can now see who are in the Party before they join-in. Click Chat menu > See who's in the Party.
Gamerscore Leaderboard: Users can check the "restored" Gamerscore Leaderboard from Profile > My Achievements. They can check where they stand in comparison to friends.
Re-arrange Pins on Home and access them offline: Based on user feedback, Microsoft will let users rearrange individual pins and it will be accessible offline.
Updating Activity Feed on Xbox One: If users have any new items, the Activity Feed will inform them. Users will have to click the link to get all the new posts.
Hide games from 'ready-to-install' list: Based on user request, Microsoft has brought back the feature that allows them to hide content like betas, trials, games and apps that they do not want to install.
'Use a code' shortcut in the Xbox One Store: Users can now redeem codes quicker by tabbing over to the Store and using the new 'Use a code' shortcut.
Joinable Twitch Broadcasts: Users will be allowed to join game Twitch broadcasts of friends.
Improvements to Suggested Friends: An improved Suggested Friends will feature gamertag, real name (if shared), gamerpic or Xbox Avatar image, and the reason the suggestion was made.
Program the hotkeys for your Xbox One Chatpad: Users can now access their favourite apps with Xbox One Chatpad.
Updates for both Xbox One and Xbox app to include --
Avatar Store: Users can equip their Avatar with the latest items in the "newly-integrated" Avatar Store. Access will be provided to old, new and free catalog.
Xbox News: Users will now be able to access Xbox News from their activity feed.
Xbox Accessories App: This addition will make it easier for users to adjust Xbox Elite Wireless Controller
Improvements to Trending: February update will add new access point for Trending items. It will be found in the right of Community tab and left of menu area on Xbox app.
Suggested friends: It will be easier for users to get details of the suggested friends.
Update for Xbox app only --
Compact Mode: All the additional functions have been moved to Compact Mode, allowing users to switch between friends' view, party, message and activity alerts faster.