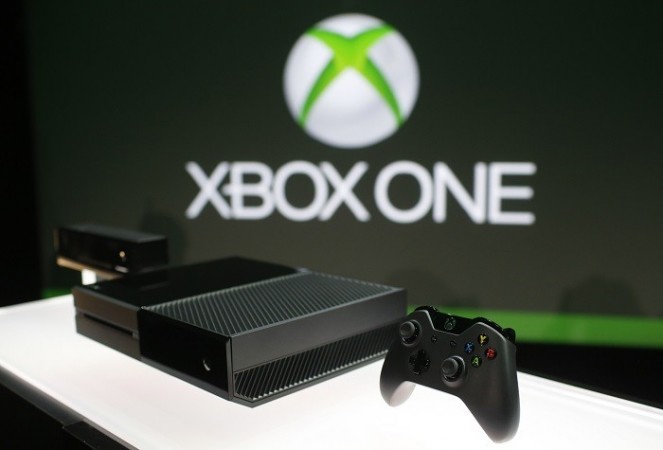 Xbox One's stellar feature introduced in November apart from the New Xbox One Experience is Xbox One Backward Compatibility, which lets Xbox One owners play Xbox 360 games on Xbox One.
Major Nelson has detailed in his blog information, list, FAQs and features that are part of Xbox One Backward Compatibility. The post reiterates that this is a free feature.
He explained how the gaming titles are selected, starting with "some of the most popular and highest rated Xbox 360 titles", but added that the company is "listening to our fans and working with our partners". The list of games for Xbox One Backward Compatibility will be continually updates and users can also vote on the Xbox Feedback website.
He also cleared to readers that they can install DLCs that they won on Xbox 360, they have to, Go to Manage Game section > select title > install.
But users will not be plug in their Xbox 360 Hard Drive with Xbox One since it is not compatible.
He also noted some of the features of Xbox One Backward Compatibility:
Available at no additional cost; you don't have to pay to play games you already own.
Keep your Xbox 360 game saves, game add-ons, achievements, and Gamerscore.
Enjoy the advanced features of your Xbox One like Game DVR, Screenshots and Windows 10 streaming.
Play multiplayer with your friends no matter which console they're on.
Works with disc-based and digital games.
Tip:
If Xbox One owners use Cloud Saved Games, the saved game data will be accessible on whichever console the owners are playing on.
Guide to install and play Xbox 360 backward compatible games on Xbox One
Disc: For disc-based games that are a part of the Back Compat game catalog, simply insert the disc and the console will begin downloading the game to your hard drive. After the game finishes downloading, you will need to keep the game disc in the drive to play.
Digital: The digital titles that you own and are part of the Back Compat game catalogue will automatically show up in the "Ready to Install" section on your Xbox One, and once they are installed they will show up in the Games section of your Xbox One.

TIP:To open the Xbox 360 dashboard from within the Xbox One environment, hold the view and menu buttons.
Guide to purchase Xbox 360 games for Xbox One
Xbox One owners can purchase Xbox 360 titles in case they have never owned or had access to Xbox 360. Such owners can purchase games digitally from the Xbox Marketplace. They need to log on to the Xbox website and check the catalogue.
As owners select a title, an option will pop up showing if the selected title is available for download. Clicking on it will direct owners to a purchasing screen. Following the purchase of the game, and after completion of transaction, the game will be registered to the account of the player.
Full list of updated games for Xbox One Backward Compatibility:
A Kingdom for Keflings
A World of Keflings
Alien Hominid HD
Assassin's Creed 2
Asteroids & Deluxe
Banjo-Kazooie
Banjo-Kazooie: Nuts & Bolts
Banjo-Tooie
BattleBlock Theater
Bejeweled 2
Bellator: MMA Onslaught
Beyond Good & Evil HD
Blood of the Werewolf
BloodRayne: Betrayal
Borderlands
Braid
Call of Juarez Gunslinger
Castle Crashers
CastleStorm
Centipede & Millipede
Condemned: Criminal Origins
Crazy Taxi
Deadliest Warrior: Legends
Defense Grid: The Awakening
DEUS EX: HUMAN REVOLUTION
DiRT 3
DiRT Showdown
Discs of Tron
Doom
Doom 2
Doritos Crash Course
Dungeon Siege 3
Earthworm Jim HD
Fable 2
Fable 3
Fallout 3
Feeding Frenzy
Feeding Frenzy 2: Shipwreck Showdown
Gears of War
Gears of War 2
Gears of War 3
Gears of War: Judgment
Golden Axe
Halo: Reach
Halo: Spartan Assault
Hardwood Backgammon
Hardwood Hearts
Hardwood Spades
Heavy Weapon
Hexic HD
Hydro Thunder
Ikaruga
Iron Brigade
Jetpac Refuelled
Joy Ride Turbo
Just Cause 2
Kameo: Elements of Power
Kane & Lynch 2
LEGO Pirates of the Caribbean: The Video Game
LEGO Star Wars: The Complete Saga
Lode Runner
LUMINES LIVE!
Mass Effect
Metal Slug 3
Metal Slug XX
Might & Magic Clash of Heroes
Mirror's Edge
Missile Command
Monday Night Combat
Monkey Island 2: Special Edition
Monkey Island: Special Edition
Motocross Madness
MS. PAC-MAN
Ms. Splosion Man
Mutant Blobs Attack!!!
N+
NBA JAM: On Fire Edition
NiGHTS into dreams...
Operation Flashpoint: Dragon Rising
Pac-Man: Championship Edition
Pac-Man: Championship Edition DX+
Peggle
Perfect Dark
Perfect Dark Zero
Phantom Breaker: Battle Grounds
Pinball FX
Plants vs. Zombies
Portal: Still Alive
Prince of Persia
Putty Squad
R-Type Dimensions
Rayman 3 HD
Sacred Citadel
Sega Vintage Collection: Alex Kidd & Co.
Sega Vintage Collection: Golden Axe
Sega Vintage Collection: Monster World
Sega Vintage Collection: Streets of Rage
Shadow Complex
Sonic CD
Sonic The Hedgehog
Sonic The Hedgehog 2
Sonic The Hedgehog 3
South Park: The Stick of Truth
Spelunky
Splosion Man
Super Meat Boy
Supreme Commander 2
Ticket to Ride
Tom Clancy's Rainbow Six Vegas
Tom Clancy's Rainbow Six Vegas 2
Torchlight
Toy Soldiers
Toy Soldiers: Cold War
Tron: Evolution
Ugly Americans: Apocalypsegeddon
Viva Piñata
Viva Piñata: Trouble In Paradise
Wolfenstein 3D
Zuma
Zuma's Revenge!