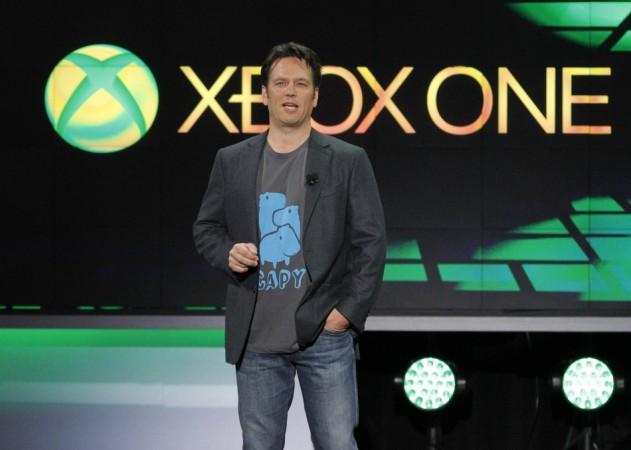 Phil Spencer, head of Xbox is the latest of the high profile personalities who have accepted the ALS Ice Bucket Challenge. He went on to nominate three other heads from the gaming industry.
His act follows the viral phenomenon of the ALS Ice Bucket Challenge, taken up by a variety of head honchos of business, famous celebrities, politicians and sportsmen in a bid to raise awareness and money for the Amyotrophic lateral sclerosis (ALS), which is commonly known as "Lou Gehrig's Disease." The ALS association is a non-profit health agency working to raise funds for the research to find a cure for this.
The challenge is a simple one where nominated names have to either take up the challenge within 24 hours or donate $100 for the foundation or they can do both.
Spencer has been nominated for this challenge by Markus 'Notch' Persson, the Minecraft creator. Spencer posted a video, which shows him being drenched with a bucket of ice cold water. After completing his challenge, he also nominated Sony's Shuhei Yoshida, NintendoAmerica's Reggie Fils-Aime and Valve Corporation's Gabe Newell for the ALS Ice Bucket Challenge.
Participants taking this challenge have to not only take the challenge but must also record and post a video of them being doused by the ice cold water and will have to nominate three people to participate in the challenge.
Spencer joins the list of famous personalities who have accepted the challenge. This list includes the likes of Robert Downey Jr., Jon Bon Jovi, Justin Timberlake, Justin Bieber, LeBron James, Rory McIlroy, David Beckham, Jack Black, Chris Brown, Usain Bolt, Tim Cook, Larry Page, Connan O'Brien, PlayStation Development Team, Kevin Durant, Jimmy Fallon, Bill Gates, Lady Gaga, Ryan Seacrest, Dave Grohl, Triple H, Kate Upton, Mark Zuckerberg and many more.
Spencer was recently at the Gamescom 2014 at Cologne, Germany, where he announced that the Rise of the Tomb Rider will only be a timed-exclusive for Xbox 360 and Xbox One.
He was also asked why Microsoft did not show any Kinect games at Gamescom 2014, to which he answered, "I don't know, maybe it's me but I always feel that playing Kinect games on stage is always a little tough, because it's just too easy for people to make fun of how people look when they're jumping around playing. And then if you show a Kinect game without somebody playing you sort of lose what the game is about."
(YouTube Courtesy: xbox)