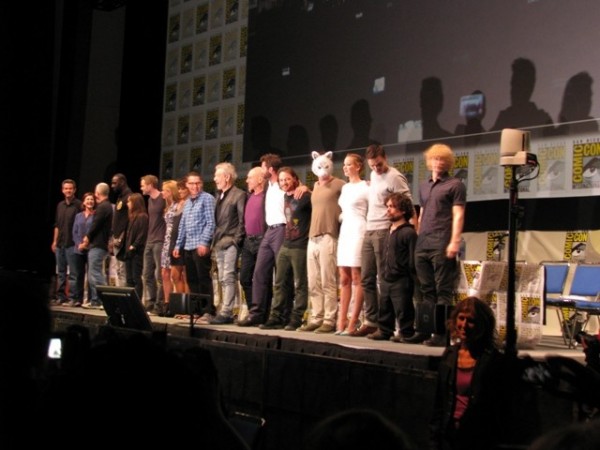 "X-Men: Days of Future Past" is gearing up for a release and the Internet has been hit by a new wave of trailers of the movie that throws some light on what can be expected when the movie hits theatres later this month.
The superhero blockbuster will have a number of popular comic book characters such as Wolverine, Professor X, Magneto and Storm besides lesser known ones like Sunspot and Bishop.
The movie is expected to be a combination of characters from "X-Men: First Class," and the original X-Men trilogy.
Quicksilver, a character that is being adapted for the "Avengers" sequel next year, will also be showcased in the latest "X-Men" installment. Earlier, it was speculated that the Scarlet Witch will also be a part of the movie after a picture of Quicksilver with a little girl started doing the rounds online. But Bryan Singer, director of the movie, quashed these rumors stating that the Scarlet Witch does not even appear in the movie.
"Is that the Scarlet Witch? No, that's his little sister. I even had a line which I cut, where Quicksilver's mother says to the little girl, 'Go up and bug your sister,' and the little girl says, 'She bugs me!' You never see the older sister, but it was to imply that there is an older sister for comic book fans. I ended up cutting it," Cinema Blend quoted Singer.
"X-Men: Days of Future Past" will also tie up some of the loose plots that have left fans wondering. For instance, "X-Men: First Class" ended with Charles Xavier being left a cripple after a bullet hit his spine. However, "X-Men Origins: Wolverine" showed the character walking around without any problem.
This is addressed in "X-Men: Days of Future Past" where it is shown that the Professor gets a surgery done to get back mobility. But he ends up losing his powers.
"X-Men: Days of Future Past" has a time-travel plot where surviving members of the X-Men send Wolverine back to 1973 so as to stop events that would lead up to the Sentinels attacking Earth.
The movie hits theaters May 23.
[ED:VS]