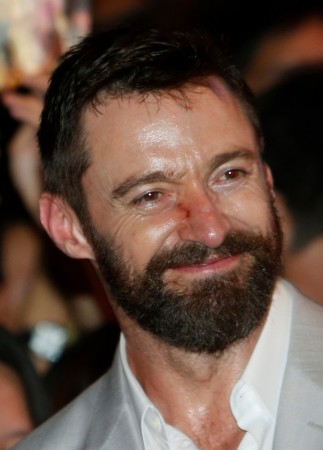 Hugh Jackman might be busy promoting "X-Men: Days of Future Past," but he has his eyes set on "Avengers: Age of Ultron," and hopes that his character Wolverine might one day be a part of the superhero pack.
"I would love to see him as part of The Avengers" Jackman admitted to IGN. "Because there's a great dysfunction among that team, and I think Wolverine would fit right into that. He'd like that."
And because Wolverine cannot be a part of the pack without battling it out with the other members of the Avengers squad, Jackman wants his character to face off The Hulk.
"There's no doubt he'd get in a fight with Hulk at some point. Those two bad, rage-filled characters are going to square off at some point. It would be quite fun. I don't know how much fun to shoot it would be because I'm sure I'd be on the worst end of it, but hey, he can heal," Jackman said.
Jackman has previously mentioned his desire to work alongside Robert Downey Jr. saying he would like to "kick his ass" if Disney-Marvel and Fox work out a deal so that there could be an X-Men-Avengers crossover.
"I actually just asked the other day, I said, 'I don't know what the legal situation is, but why don't these companies come together? Why isn't it possible?' Because personally, I would love to mix it up with Robert Downey Jr. and Iron Man and kick his ass. It'd be great," Jackman told Screen Rant last year.
Fans of Avenger as well as X-Men movie franchises, too, are eager for a crossover. Many believe that such a move would result in a "phenomenal" movie, and Change.org even has a petition seeking the introduction of Spiderman and Wolverine in an Avengers movie.
When questioned about such a crossover movie happening, Marvel Studios President Kevin Feige said that it is a distant possibility.
"I would say not anytime soon," he told IGN. "Would we be in a position to team up with other studios who have a few of our characters – because we have so many of our characters ourselves – but I would never say never."