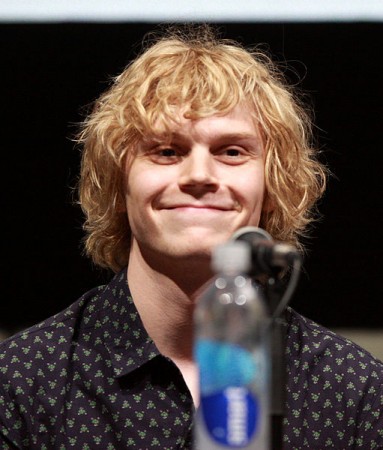 "X-Men: Days of Future Past" has become a phenomenon. The superhero flick, based on Marvel Comics' X-Men characters, had opened to extremely positive reviews and has now raked in millions at the US, as well as the international box office.
Those who have seen "Days of Future Past" would know that a host of new characters have now been introduced to the film franchise. And the one who managed to capture the hearts of millions was none other than Quicksilver.
Played to perfection by Evan Peters, the silver-haired superhero has surpassed Wolverine and Magneto in popularity.
Interestingly, when Peters' first look as Quicksilver was revealed, it was met by severe fan criticism.
One of the fans - Matt Mosher @mtmosher - took to Twitter on 24 January to slam Quicksilver's look. "I usually don't get nerd rage over this sort of thing, but Quicksilver looks so damn stupid in "X-Men: Days of Future Past."
Another fan - Heidi MacDonald @Comixace - wrote: "90s club kid version of Quicksilver from Days of Future Past revealed."
But fans were quite surprised and delighted when they saw Peters' Quicksilver avatar onscreen in "Days of Future Past", so much so that the character has now turned into a rage.
So, here are some interesting facts about Quicksilver:
1. Quicksilver is a mutant by nature and has the ability to travel at the blisteringly high speed, which goes beyond human imagination.
2. He is the son of Magneto and the twin brother of Scarlett Witch, as reported by Comic Vine.
3. Quicksilver has largely been a negative character as he is unable to leave the Brotherhood of Mutants, whom he thinks he is indebted to.
4. He has been extremely loyal to his sisters Scarlett Witch and Polaris. In the Marvel Universe, he is currently the member of a new team called X-Factor, according to reports.
5. As far as Quicksilver's onscreen adaptations are concerned, Peters was not the first actor to portray the character this year. Aaron Taylor-Johnson played Quicksilver in a cameo apperance in "Captain America: The Winter Soldier" and will have a full-fledged role in next year's "Avengers: Age of Ultron". Meanwhile, Peters will return as Quicksilver in 2016's "X-Men: Apocalypse".
Johnson's portrayal of Quicksilver will apparently be a different take from Peters' and is understood to be a negative character.
"He has real anger frustration - I like that. I always thought it'd be quite funny if you saw him eating loads and people asked him why and he'd explain it's because he's burning so much energy all the time. Or ideas that you'd see him come back round - but he's already nipped out and got his lunch somewhere else. He just got bored – his attention span is so fucking quick, " Johnson told Total Film about his character.