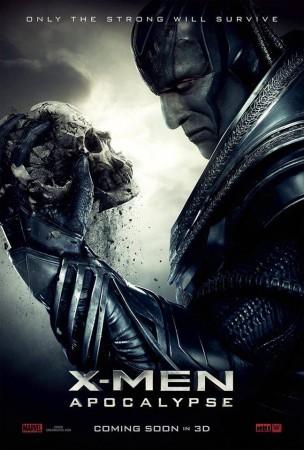 The new Super Bowl trailer of "X-Men: Apocalypse" is out, and from the look of it, the movie is going to be destructive, epic and crazy. The trailer showcases several action sequences that will surely leave you dazzled.
According to Screen Rant, the previous two trailers of Fox's next X-Men venture received mixed reaction from fans and critics. However, the Super Bowl trailer is much more intense than the previous two.
Fans and critics were not very happy with the look of the titular villain — Apocalypse, as many of them claimed it was entirely different in appearance from its comic-book counterpart.
Nevertheless, the new trailer is significantly improved and better in terms of exploring various elements of all the characters and the movie's background.
As stated by Cinema Blend, the world is falling apart in the new trailer and it seems Apocalypse has unleashed some kind of technological monstrosity that has brought destruction to the planet.
In one of the scenes, Mystique can be seen being choked by Apocalypse, who is also known as En Sabah Nur, and her shape-shifting abilities are not helping her get out of his grasp.
Some of the highlights of the Super Bowl trailer are Angel's (Ben Hardy) feather-wing attack and Psylocke's (Olivia Munn) psychic energy blades and ninja moves as she slices through an airborne car.
Collider has reported the theme of the "X-Men: Apocalypse" Super Bowl trailer emphasises world destruction as cities are destroyed with nuclear bombs and the mutants try their best to stop it.
Fox had a major knockdown last year when "Fantastic Four" turned out to be one of the most disappointing superhero movies of all time. However, the studio is hoping to get a lead with two releases this year — "Deadpool" and "X-Men: Apocalypse," both based on Marvel comic books of the same name.
Whether they meet the expectations this time, only time will tell. "X-Men: Apocalypse" is slated to release on 27 May, 2016.