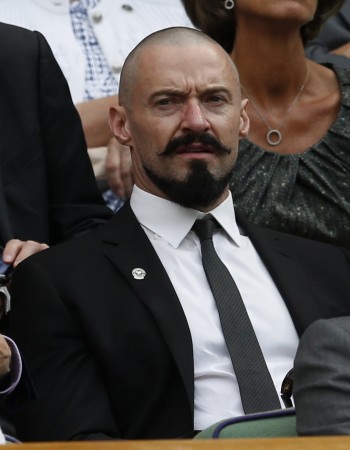 In "X-Men: Apocalypse," Hugh Jackman's character Wolverine will be seen going for a more classic look, with him sporting a yellow-masked costume, which the character was seen wearing in the comics and the animated series of the 90's, according to reports.
Future of Marvel recently shared the leaked photo on its Facebook page, and noted that the costume looks exactly like the one shown in a deleted scene of "The Wolverine."
"This costume first surfaced in the deleted scene of 'The Wolverine'. In the scene, it was shown that Yukio (Rila Fukushima) and Wolverine are leaving for Japan. It is then, that Yukio gives Wolverine a container. The container contains the classic costume," wrote Future of Marvel.
It will be interesting to see Jackman finally getting around to wearing a costume that resembles the comics, as over the years, the Wolverine costume update just included Jackman experimenting with his hairstyle.
It is not immediately known if this particular costume will be featured in "X-Men: Apocalypse", but its presence hints that Wolverine will be wearing at some point in future.
Meanwhile, Michael Fassbender told IGN during an interview that he has pitched a storyline to writer Simon Kinberg, and that he is excited to explore another aspect of Magneto's story.
"So I had a good chat with Simon when we were on our way to Moscow, and we tossed around some ideas on the plane over there. So I'm pretty excited to see how it all comes together," he told IGN.
"There's a certain strand of his story that I think is pretty interesting and would like to explore, if we could," he said, but refrained from revealing the specifics of the story.
"X-Men: Apocalypse" opens in theatres on 27 May 2016, and it will include Jackman as Wolverine, Fassbender as Magneto, Jennifer Lawrence as Mystique and James McAvoy as Professor X.
Rumour has it that the character of Nightcrawler, played by Alan Cumming, will also return to be a part of Magneto's team. Nightcrawler is agile and equipped with the ability to teleport, and has adhesive hands and feet.