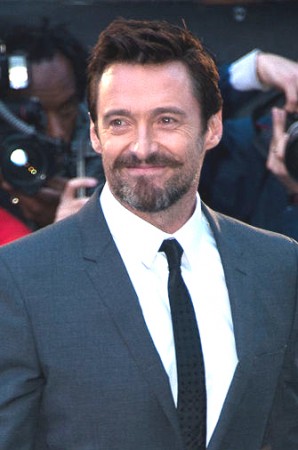 Hugh Jackman has confirmed his return to "X-Men: Apocalypse." Though the actor did not reveal any details about the film, he promised that a lot of "exciting" things are planned for the new instalment.
"What I do know is there are some very exciting things about integrating the whole X-Men world, including the Wolverine movie. There's some really cool things going on," the actor told Happy Sad Confused. He also said that currently he is in talks with the "X-Men: Apocalypse" producers and is not allowed to give any inside details.
Writer Simon Kinberg does want to have characters from the original X-Men, but there are talks that the film is going to have an all new cast including James McAvoy as Charles Xavier and Michael Fassbender as Magneto.
Other actors who will be seen playing pivotal roles in the film include Channing Tatum as Gambit, Jennifer Lawrence as Mystique, Nicholas Hoult as Beast, Evan Peters as Quicksilver and Oscar Isaac as Apocalypse.
The plot details of the film are being kept under the wraps, though it is said there could be some passionate romance between Mystique and Beast. The Sun had also reported that there is sex scene between the duo.
"It's a huge ensemble franchise but the point of this latest film was to strip that back and focus on Jen and Nick's characters' relationship. Earlier this year that seemed like a great idea, but now they've split and it's too late to completely rewrite the script. They are very professional, of course, and will make it work," reported Express.
"X-Men: Apocalypse" is slated to be released in 2016.