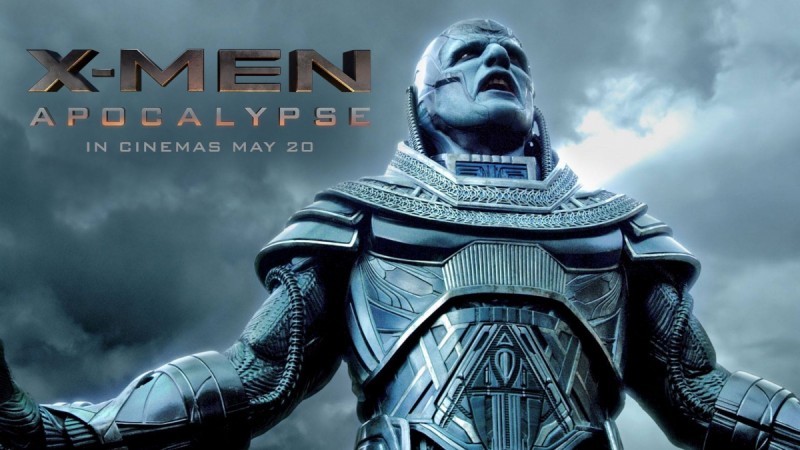 "X-Men: Apocalypse" director Bryan Singer has been on the receiving end of tremendous fan criticism over the look and depiction of his titular comic book villain. Fans have been expressing their disappointment at everything Apocalypse — from his voice to his overall appearance — ever since the film's first trailer was released.
Now, the director has decided to addresss some of these concerns and justified his take on the Marvel character — played by Oscar Isaac in the film. During a recent press event, here's what Singer had to say to the detractors.
"[The first X-Men: Apocalypse trailer] was simply Oscar using his normal voice — which is wonderful; his performance is fantastic — but that was never the intention," he was quoted as saying by IGN. "We just needed those words to govern the first teaser. So people thought, 'Oh, wait, is that going to be his voice during the whole movie?' It's like, no, but to tell the story of the first teaser, we needed the voice, and I hadn't recreated the voice yet."
There's no doubt that the voice of a villain makes a huge impact on characterisation. Imagine "Star Wars" without Vader's sonorous baritone. Interestingly, Singer went on to reveal that all of Isaac's lines are being redone in ADR (Automated Dialog Replacement).
"What I'm doing is something very unique. It hasn't been done before. We're rerecording his entire performance because the suit's creaky and makes all kinds of noise, you can't really use any of it anyway. But I want his performance. It ebbs and flows and moves through the movie, and changes, so he doesn't just have one single voice. He speaks with different voices depending on different moments in the film. So it's really kind of cool. It's the first time I've ever had the tools to sculpt a performance in post-production, that was already given to me on set and chosen in the cutting room."
"X-Men: Apocalypse" is slated to release on May 27, 2016.