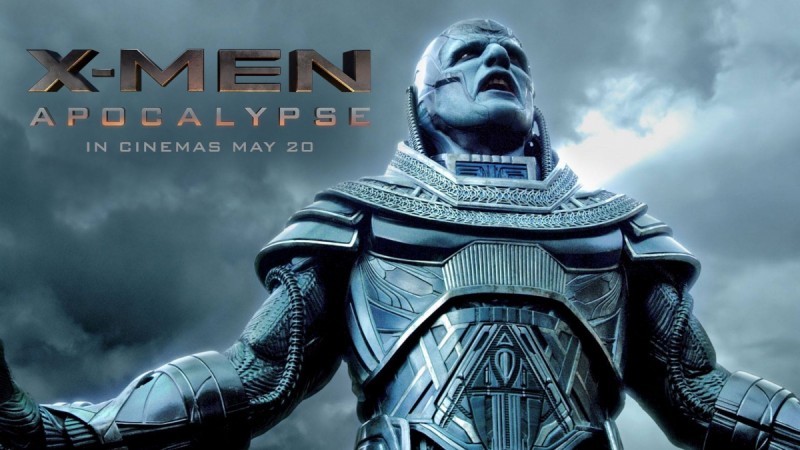 "X-Men: Apocalypse" may have opened to mixed reviews, but the film's first look of the titular villain was outright rejected by fans. A purple-coloured villain resembling Ivan Ooze from the "Power Rangers" was hardly the deadly villain comic-book fans were expecting to see.
During a recent interview, actor Oscar Isaac, who plays Apocalypse in the film, admitted how he, too, was unhappy with the first images of his character that were released.
"I was not super-pleased with those first photos that ran," Isaac told Entertainment Weekly. "When you look at those things, you think that's the representation of the character, and it was a shot from when we were coming out of a portal, and the portal light is purple and so suddenly everyone thinks that the character is purple, which is not the case."
The film's director Bryan Singer said the initial outcry over the first look gave him a sense of déjà vu as he received similar reactions over the casting of Hugh Jackman as Wolverine (and look how that turned out).
"Can you imagine what it was like for fans 16 years ago when I cast 6-foot-3 Hugh Jackman to play 5-foot-4 Wolverine in X-Men? Can you imagine the reactions I got?" Singer said. "I nearly got crucified. And there was no social media for me to say, 'Hey guys, don't worry, it will work out.' Hopefully the audience will understand why the character had to be played by this particular actor."
Singer added that he initially toyed with the idea of making Apocalypse a computer-generated giant, but ultimately wanted someone who could hold the screen opposite people like Michael Fassbender and Jennifer Lawrence.
"Instead of giving him CG make up, I thought it was very important that he connect with the horsemen, that he connect with the movie," said the director. "We built a suit and enhanced Oscar's size. But nonetheless to be as intimate and persuasive in his interaction with our lead characters, I made the decision to have him for the most part be in human form."