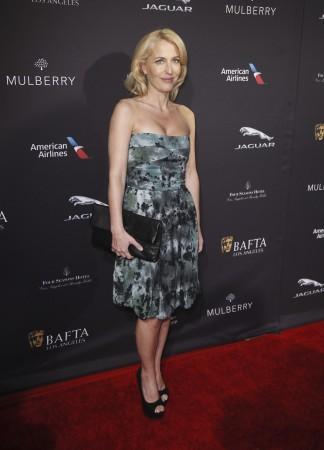 American actress Gillian Anderson, who is known for her role as FBI Special Agent Dana Scully on the American sci-fi horror drama "The X-Files", will attend the three-day Middle East Film and Comic Con (MEFCC) held at Dubai World Trade Centre from 9-11 April.
During the annual convention, the celeb is expected to meet her fans and interact with them. She will be part of the panel on 11 April and the tickets for the event can be booked from official website of MEFCC.
Besides Anderson, Comic Con has a long list of celebrity guests, including Kelly Hu, William Shatner, Angelica Bridges, Max Landis, Karl Urban, Miltos Verolemou, Bryce Papenbrook, Vic Mignogna, Sam J Jones and Caitlin Glass.
MEFCC is said to be the largest pop culture festival held in the Middle-East, which is attended by around 50,000 people. It showcases popular arts and cultural elements related to science fiction films, television shows and comic books.
However, Anderson fans from other parts of the globe do not have to be disappointed as the 46-year-old has spilled out a good news for them. According to her, there is a possibility for a reunion of "The X-Files" cast and crew in June for the filming of six episodes.
"The idea is to get the old gang back, have some fun and get a bit of closure for us and the audience," The Fall" star told Daily Mail.
"The X-Files" aired its nine seasons on Fox from 10 September 1993 to 19 May 2002. It revolves around the lives of two FBI Special Agents -- Dana Scully and Fox Mulder (David Duchovny), who investigates unsolved, marginalised cases involving paranormal activities.