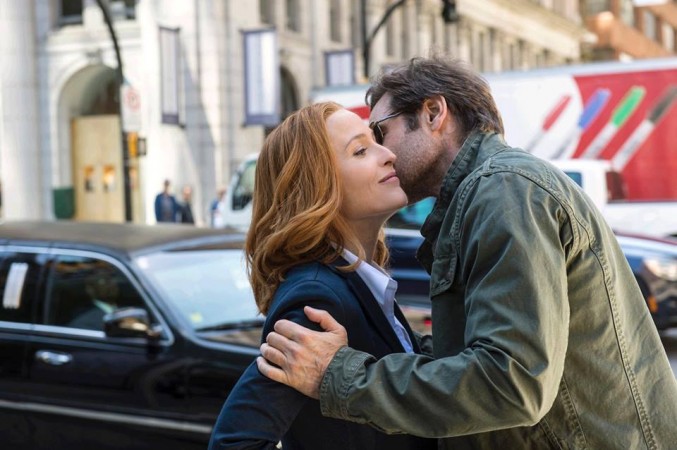 It seems that "The X-Files" might be returning with more seasons soon, as has been hinted by lead actors David Duchovny and Gillian Anderson and series creator Chris Carter.
"The X-Files" is known for ending the seasons on a cliffhanger and Season 10 was also concluded with several elements left open that has created a speculation among the fans that the show might return for more seasons.
As reported by Melty, Duchovney, who plays the character of Fox Mulder and Anderson, who portrays Dana Scully, along with the series' creator, Carter, talked about the future of Fox's science fiction series.
"Traditionally, the show ends on a cliffhanger at the end of every season," Carter said, "Last week's finale falls into that tradition and this just happens to be one of the biggest cliffhangers we've ever done."
There were several Easter eggs in the season finale of "The X-Files" Season 10 titled "My Struggle II" that might hint at a possible seventh season including the fate of Mulder and Scully's estranged son, William and the mystery behind Scully-Mulder doppelgänger.
At the end of the episodes, while both Mulder and Scully were trying their best to stop a Syndicate-sponsored pandemic, a strange UFO appeared over Washington D.C. and engulfed them in a bright light before the episode cut to black that left the viewers confused regarding the fate of the show.
Duchovney tweeted to his fans stating, "The truth is on hiatus. Deepest appreciation to fans old and new."
Thanks again everyone. The truth is on hiatus.
Deepest appreciation to fans old and new.

— David Duchovny (@davidduchovny) February 23, 2016
According to The Hollywood Reporter, the lack of a definite ending, the interest of the creator, actors, network and studio to keep the show alive, and the good ratings might lead the show-runners to consider coming out with more seasons soon.
In an interview with The Rolling Stone magazine, Anderson talked about returning for further seasons.
"There would have to be some pretty extraordinary circumstances. Maybe the success that we've had thus far with the six episodes is enough for extraordinary circumstances to present themselves. I think we ended it in a way that it could go one way or the other. It all depends. I mean, it's a nice idea that we could carry on. You never know," Anderson said.