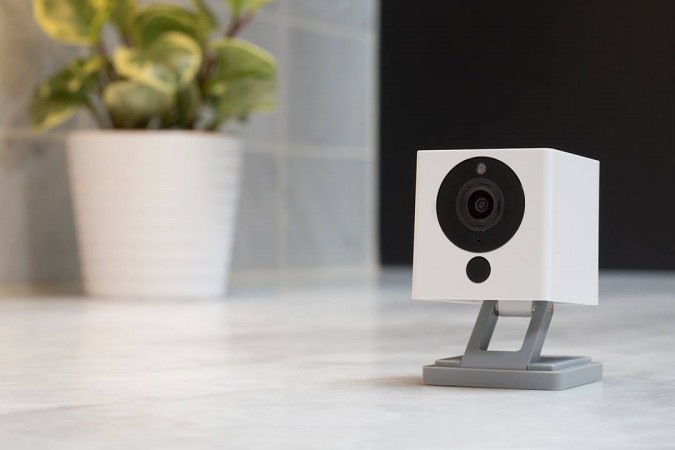 There are several options available in the market when it comes to a good home security camera, but most of them are either expensive or do not offer the right value. A company started by former Amazon alums is defying those norms with its feature-rich WyzeCam v2 security camera for homes.
The successor to the critically-acclaimed original WyzeCam had some tough shoes to fill, but the version 2 is an even better deal in home security cameras. WyzeCam v2 adds a bunch of cool new features to boost home surveillance without adding to the cost.
When and where to buy WyzeCam v2?
The original WyzeCam, launched in October last year, was priced at $20, and the WyzeCam v2 carries the same price tag. The new version of WyzeCam replaces the older variant and the company says shipping of the $20 WyzeCam v2 will begin at the end of February. Interested buyers can pre-order the security camera from the company's official website.
What's new in WyzeCam v2?
It's not often you see a company launch a successor product without hiking its price, especially when the original received great feedback.
Wyze Labs doesn't follow that traditional practice. WyzeCam v2 is a wonderful solution for your home security needs. Here's what's new in it:
WyzeCam v2 features a new Motion Tagging feature that can highlight motion during a live stream or playback.

WyzeCam v2 also gets a new CMOS camera sensor for better-quality recording during the day as well as at night.

WyzeCam v2 has improved sound quality – thanks to a powerful amplifier and an enhanced audio chip.

Finally, WyzeCam v2 gets a matte finish makeover to replace the glossy finish in the original model.
But that's just what you get at the moment. The company has promised to roll out a software update in March that will add support for Amazon's Alexa platform and online automation with IFTTT (If This Then That).
Is WyzeCam v2 worth buying?
There aren't many security cams out there that offer these many features in a $20 affordable package. Here are all the things your WyzeCam v2 can do in addition to those new features we mentioned above.
Full HD 1080p live-streaming, recording and playback.

Watch what's happening in real time from your smartphone.

Push notifications are sent to your phone whenever WyzeCam detects sound or motion.

WyzeCam can recognise different sounds of smoke alarm and CO monitors and alerts you accordingly.

Free 14-day cloud storage.

Your data is secure. There is end-to-end encryption for uploading and storing videos on the AWS cloud.

The device supports microSD card storage and overwriting capabilities when the memory is full.

WyzeCam has a speaker to let you respond from your phone.

WyzeCam lets you create time-lapse videos.

Add more eyes by sharing your feeds with others using the Wyze App.

Three-axis design lets you adjust the positions from raised, tilted or swivelled.

Easy mounting system uses magnet, adhesive tap and metal plate.
Is it worth upgrading from the original WyzeCam?
It's a personal choice. But the addition of new features like Motion Tagging and improved night vision are certainly tempting.
But if you are satisfied with the older model, Wyze isn't going to end support and software updates for it.