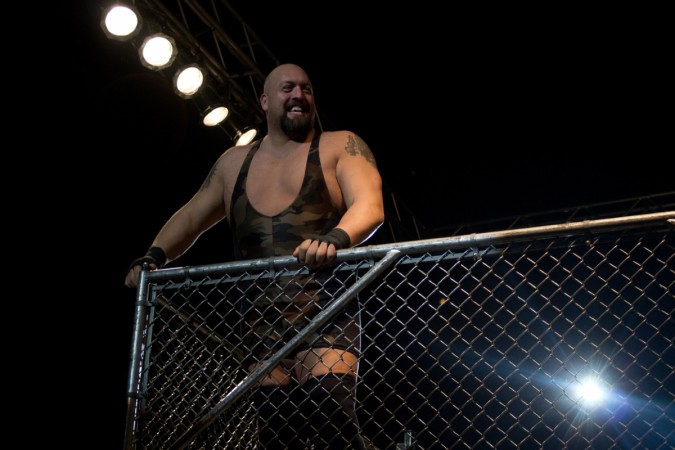 A news that might have shaken pro wrestling fans, post Christmas 2016, is that of the death of WWE veteran, Big Show. Before any ado, truth be told, Big Show, the gigantic pro wrestler, whose billed height is 7ft, is still alive! And he's ready for further appearances with the WWE.
If everything goes well, we could possibly see the Big Show taking on National Basketball Association (NBA) veteran Shaquille O'Neal (Shaq) at WrestleMania 33 next year.
While that remains a speculation, here is what exactly happened about reports confirming that Big Show, whose real name is Paul Wight, died in a possible car accident:
On December 10, a blog under the name "WWE", not affiliated to the real WWE, posted a news report citing that the giant pro wrestler was admitted to a hospital following a fatal accident, and he succumbed to his injuries thereafter.
Dismissing the fake news, Chris Bellitti, a spokesman from the real WWE, said: "Big Show is very much alive and doing well. Even the giant himself posted an image of his working out, on his official Twitter account just days back, teasing fans with a possible fight against Shaq!"
Well, this fake "WWE" is the same blog which had claimed that Zack Ryder, yet another WWE superstar, succumbed to his injuries in a hospital. In reality, Ryder had suffered a knee injury during an in-ring match earlier this month at WWE SmackDown Live.
Big Show's recent Twitter posts