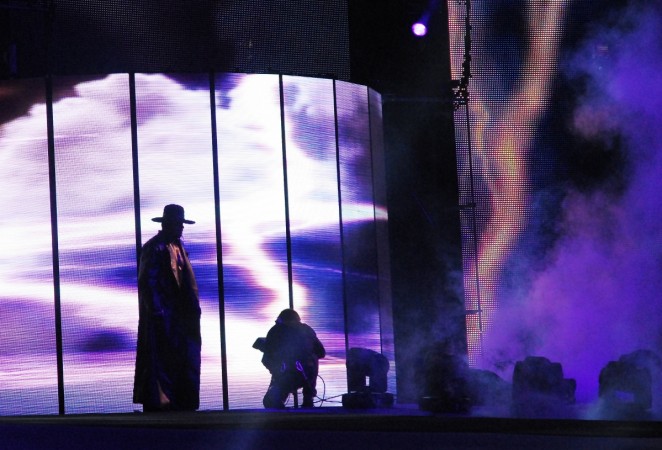 Now, with the WWE Royal Rumble 2017 having thrown up a surprise winner in the form of Randy Orton, wrestling loyalists are now naturally awaiting Orton's choice of opponent at Wrestlemania 33. However, another interesting aspect is the future of The Undertaker at Wrestlemania. At this point in time, it is worth noting that the Phenom was a top favourite to win the Rumble match.
Now, after analysing the Royal Rumble 30-man match, a new twist regarding The Undertaker's Wrestlemania opponent is imminent. Here, it is worth remembering that the Deadman was eliminated from the match by Roman Reigns. So, this could lead to The Undertaker and Reigns squaring-off at Wrestlemania.
As of now, rumour mills are rife about the Undertaker retiring after one last match at Wrestlemania. So, if these speculations are anything to go by, then Undertaker vs Reigns could be the former's send-off match.
Also, it is worth remembering that Roman Reigns was attacked by Braun Strowman, during the battle for the WWE Universal Championship with Kevin Owens; so it is natural for Reigns to seek revenge on Strowman for the latter's actions at the Championship match. Here, it is interesting to note that rumour mills have pegged a not-so-clean ending to Reigns vs Strowman's match at the RAW-exclusive Fastlane PPV that is slated to take place before Wrestlemania.
The Undertaker could get involved in some way during the match between Roman Reigns and Braun Strowman thus leading to a triple threat match at Wrestlemania. This duel could also propel Strowman's young WWE career; the giant is also expected to gain victory in this match. However, since WWE is known for their suspense and unexpected turns, there could be last-minute changes with respect to the Undertaker's Wrestlemania opponent.