Beitar Jerusalem FC, a certain football club in the Israeli capital Jerusalem, has paid a fitting tribute to the WWE legend Undertaker by putting up a huge banner of the 'Phenom' in the stadium during a match on Monday.
The holy city of Jerusalem, as we all are aware of, has played an integral part in the life and death of Jesus Christ, as per the Old and the New Testament in the Holy Bible.
Fans at the 33,500-seater Teddi Malcha Stadium shocked one and all over the internet when they put up photos of the huge banner. Possibly never has something like this happened during any Major League Soccer (MLS) or a National Football League (NFL) game in the United States of America.
The Undertaker, whose real name is Mark William Calaway, hails from Texas, although according to kayfabe, he is billed to be from 'Death Valley'.
Interestingly, the stadium is nicknamed 'Gehinom' (גיהינום) in Hebrew language. It translates to 'Hell' in English. This is reportedly because the away fans have to go through a very hostile atmosphere at the stadium, sometimes even hellish!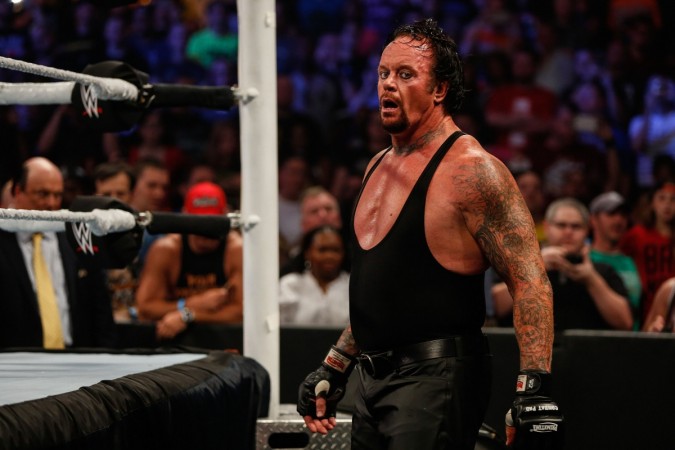 Also, the caption above the huge banner of the Undertaker, written in Hebrew, was a bit cryptic. It translated to: "A man does not have to die to go to Hell."
We don't really know what it actually meant.
Nevertheless, the Undertaker possibly had his last match in the WWE at WrestleMania 33 earlier this year. Although speculations have started over his possible sensational return, the Phenom's defeat at the hands of Roman Reigns at Mania proved that the Undertaker, at the age of 52, is really past his athletic prime.