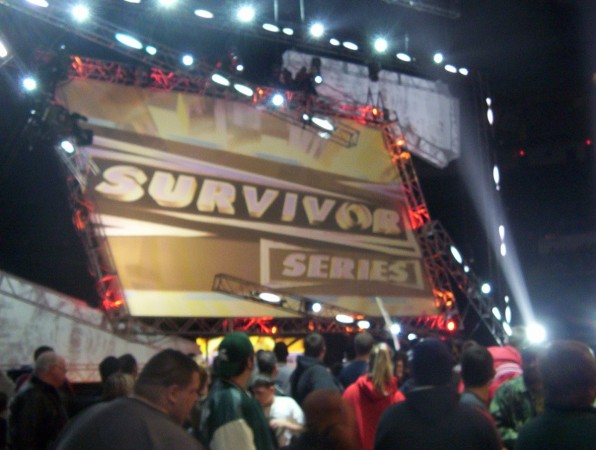 Survivor Series has turned out to be a landmark event in the history of WWE (World Wrestling Entertainment) over the years. From the Undertaker making his debut in the 1990 edition of the pay per view (PPV) to some of the greatest elimination matches like Team Angle vs Team Lesnar and even singles matches like the Rock vs Mankind and Bret Hart vs Shawn Michaels, the WWE event is almost at par with SummerSlam or even WrestleMania.
Expect fireworks from the 30th edition of the PPV now as it has the potential to turn out one of the most blockbuster events in the history of WWE. Survivor Series 2016 is headlined by a mega rematch between two of the greatest pro wrestlers ever -- Goldberg and Brock Lesnar -- and that one match is enough to attract a large amount of audience -- be it pro wrestling fans or combat sports fans around the world.
On top of that, we also have the traditional five-member tag team matches. A showdown between the WWE superstars from Raw and SmackDown was missing for some time, but with the brand split happening earlier this year, the annual showdown between the two top weekly shows in the WWE is back.
We might also see some major storylines evolving out of Survivor Series 2016. Most appropriately, face and heel turns. For instance, with Dean Ambrose (SmackDown Live) going into the traditional match against Seth Rollins and Roman Reigns (Monday Night Raw) -- we could somewhere at the back of our head expect a reunion of sorts happening with the former Shield members.
A return of a top WWE superstar who is not involved in the fight card, could also be expected. Are we hinting on John Cena? Only time will tell.
WWE Survivor Series 2016
Date: November 20.
Time: 7 p.m. ET (12 am GMT, 5:30 am IST [Monday)]
Venue: Air Canada Centre, Toronto, Ontario, Canada.
Matches:
Brock Lesnar vs Goldberg
Team Raw vs Team SmackDown men's match
Team Raw vs Team SmackDown women's match
Team Raw vs Team SmackDown tag team elimination match
Brian Kendrick (c) vs Kalisto (WWE Cruiserweight championship)
The Miz (c) vs Sami Zayn vs Dolph Ziggler (WWE Intercontinental championship)
TV guide: Ten Network (India), PPV (USA, Canada), Sky Box Office (UK).