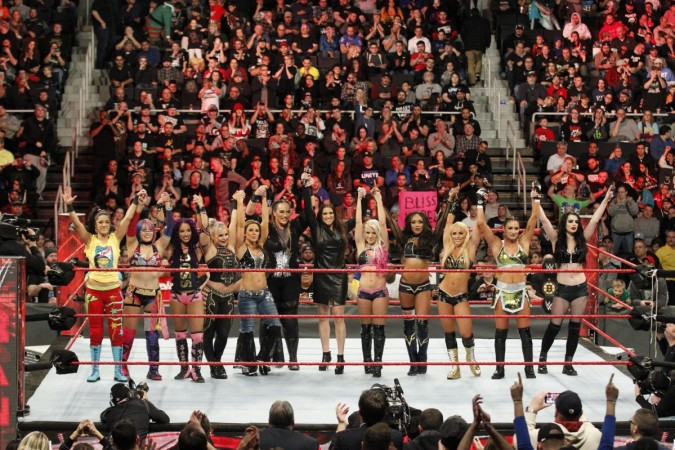 It will be for the first time that WWE female superstars will participate in their own Royal Rumble match on Sunday, January 28, 2018. Some big names will go head-to-head with the winner receiving a championship opportunity at WrestleMania 34 in April .
The encouraging news for WWE female wrestlers was announced by WWE Chief Brand Officer Stephanie McMahon during Monday Night Raw live on USA Network.
The women's Royal Rumble marks another milestone in WWE's women's evolution, which has placed a spotlight on its female athletes, involving them in more prominent storylines, with deeper character development and longer matches.
"The first-ever women's Royal Rumble matchwill mark a significant moment in the evolution of WWE. Female performers are role models, inspiring and empowering women and girls to be confident and strong. They deserve their own match at Royal Rumble," said Stephanie McMahon, WWE Chief Brand Officer.
At WrestleMania 32, WWE unveiled a new Women's Championship title belt and re-branded the Divas Division to become the Women's Division.
Since then, WWE has placed a greater emphasis on its female stars, including recruiting talent from around the world.
This year, WWE created the first-ever women's tournament, Mae Young Classic, which included 32 of the top female competitors from 16 countries, underscoring the breadth and international diversity of women in sports entertainment.
In addition, earlier this month, WWE Superstars Sasha Banks and Alexa Bliss took part in the first-ever women's match in the Middle East. Also in partnership with Mattel, WWE unveiled the first-ever Fashion Doll line featuring its female Superstars.