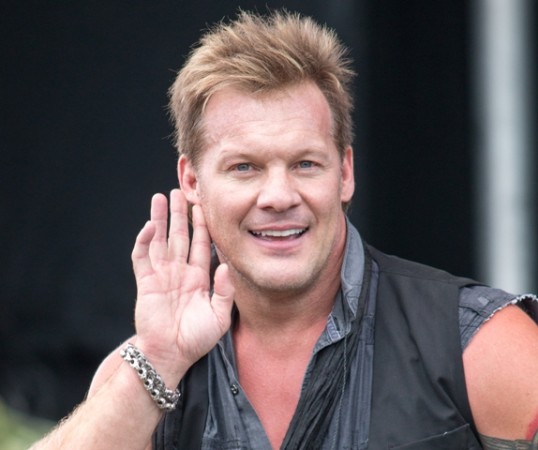 Survivor Series 2016 has been nothing but special for the legendary Goldberg for reasons more than one. Not only did he go 2-0 up on the ferocious combat athlete Brock Lesnar, Goldberg also defeated Lesnar in the fastest time possible in the pro wrestling circuit. Getting the landmark win in front of his son and wife also turned out to be a precious moment.
All eyes will be on Monday Night Raw now as Goldberg is billed to address his future. We mentioned that Pro Wrestling Sheet have claimed that the 49-year-old will be making an appearance at the Royal Rumble 2017, but whether there is any truth in the reports, we will get to witness in some hours.
The Air Canada Centre in Toronto -- venue of the Survivor Series 2016 -- remains the venue on Monday night as well. Whether we get to see an appearance from Brock Lesnar and his advocate Paul Heyman in the show, no clues as yet.
Meanwhile, what is confirmed is a title match for the Raw tag team championship between the champions The New Day and the European team of Cesaro and Sheamus. After the latter dished out an impressive performance to defeat team SmackDown in the traditional Survivor Series tag team match on Sunday, Monday Night Raw Commissioner Stephanie McMahon gave a green signal to Cesaro and Sheamus to have another shot at the title.
The rivalry between Bayley and Raw women's champion Charlotte could also get more juice on Monday Night Raw, while it also needs to be seen how Chris Jericho reacts on his best buddy Kevin Owens' antics at the Survivor Series 2016.
In case you've missed it, Owens hit one of the members of Team SmackDown with the examination board containing Jericho's 'list of stupid idiots' and the notes got all scattered. The veteran Jericho was visibly irritated at Owens' move and whether their friendship remains the same, we will witness it on Monday Night Raw!
Schedule
WWE Monday Night Raw (November 21 2016) is scheduled for a 8 pm ET (6 am IST, 1 am GMT [Tuesday]) start.
Where to watch live
India: TV - Ten 2, Ten 1 HD
UK: TV - Sky Sports 5/HD
USA: TV - USA Network
Live streaming - WWE Network
Live updates - WWE Twitter