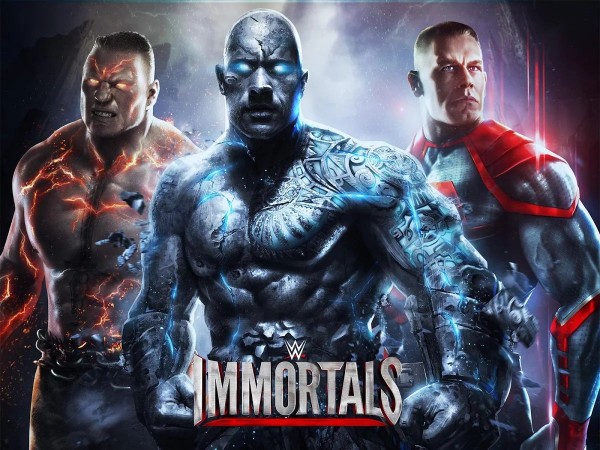 Warner Bros Interactive Entertainment and WWE have jointly announced the WWE Immortals game. The game is now available worldwide through Apple iTune store and Google Play. The Immortals game is compatible with most of the iPhones, iPads, iPod touch and Android devices.
The Immortals has been designed by the developer of Injustice: Gods Among Us, in conjunction with Phosphor Game Studios. WWE Immortals is a free-to-play title that features Superstar battles in a fantastically re-imagined WWE world.
WWE Immortals offers an action-packed mobile gameplay experience with the presence of real WWE superstars including John Cena, The Rock, Brock Lesnar, Triple H, Roman Reigns, The Bella Twins, Big Show and Sheamus.
Utilising the touch-based combat system, opponents can wield over-the-top signature Superstar moves and devastating powers to conquer opponents in bone-crunching matches. As the game progresses, participants can supercharge their roster with gear and support cards, engage with players around the world, and participate in in-game challenges tied to WWE pay-per-view events.
"Warner Bros Interactive Entertainment and NetherRealm Studios have brought the larger-than-life personalities of WWE Superstars and Divas to fans in a new way," said Casey Collins, Executive Vice President, Consumer Products, WWE. "WWE Immortals is a great addition to our portfolio of free-to-play mobile games that lets fans and gamers around the world enjoy fast-paced and over-the-top action."
Android users can download the game from HERE while Apple users can download it from HERE.