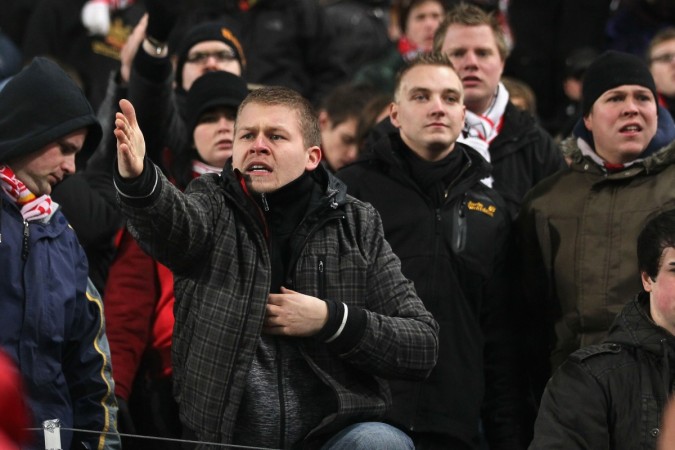 When was the last time a WWE superstar received a big roar of boos from the WWE Universe (fans)? Former heels (pro wrestlers booked as bad guys) like Muhammad Hassan and Rowdy Roddy Piper may have been there and experienced that but since when have babyfaces (pro wrestlers booked as good guys) started receiving this amount of hate?
In recent times, we can think of John Cena and Roman Reigns.
But never anything like the hate Jason Jordan is receiving off late. The pro wrestler with a good technical wrestling acumen came to the fore as a major superstar in the WWE in 2017 after being booked as Kurt Angle's son.
The 29-year-old is currently one half of the Raw Tag Team champion along with Seth Rollins.
Y'all gonna boo Jason Jordan right into a Universal Title reign. You just watch.

— Kazeem Famuyide (@RealLifeKaz) January 23, 2018
Jason Jordan owns at being booed

— Kath Barbadoro (@kathbarbadoro) January 23, 2018
Boy they hate Jason Jordan lol, he needs to turn heel at some point

— Robert Littal (@BSO) January 23, 2018
Brooklyn isn't letting Jason Jordan speak ??? #RAW

— Melanie Tettleton (@SportsQueen_5) January 23, 2018
During the special Raw 25 anniversary episode, Jason was invited along with Rollins in the 'Peep Show', hosted by WWE veteran Christian.
The moment Jason took to the mic, a barrage of boos from the WWE fans at the Barclays Center in Brooklyn, NY, greeted him. All of the three superstars present in the ring got aback for a moment and Jason himself failed to understand what to speak.
Thankfully, 'The Bar' tag team stable, consisting Sheamus and Cesaro, entered the arena and the attention turned elsewhere.
All in all, that was a highly embarrassing moment for Jason especially on a day when WWE celebrated the silver jubilee of Monday Night Raw.
Check out the segment: