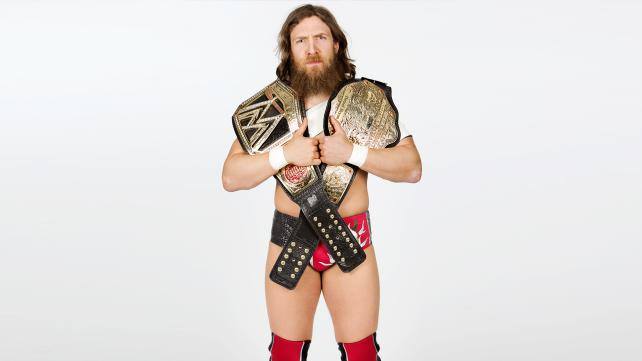 A new poster has aroused the curiosity as to who the original choice for the upcoming WWE 2K15's cover was.
An old photo has popped up online as being advertised at GameStop showing Daniel Bryan rather than the recent WWE 2K15 cover showcasing John Cena, Attack of the Fanboy reported.
The picture was reportedly taken in a GameStop store and it also shows the release date for WWE 2K15 as 28 October. That is not all, it also shows a new logo for the professional wrestling video game.
It has been opined that this was perhaps the cover that was previously decided until 2K decided to include the newer cover with Cena as the face of WWE 2K15.
Bryan has been one of the popular and a huge star wrestler and entertainer at WWE, especially during the first half of 2014. He was also featured as the cover face along with The Rock in WWE 2K14. It was believed at that time that he will be the face of WWE 2K15. But a lot of factors, including his injury, went against him.
The report went on to speculate that the reason for Cena's inclusion in the game must have been due to his popularity with the casual audience when compared with his hardcore fans. For hardcore fans, it does not matter who graces the cover for they are going to buy and play it anyway. Since WWE 2K15 will be making its debut on PlayStation 4 and Xbox One, it necessitated Cena over Bryan.
The report also speculated if there was a second cover that might be part of a later release.
Lot of Game Modes to be Featured in WWE 2K15
Chris Snyder, senior marketing director of 2K Sports has revealed in an interview with the Chicago Tribune that the final game will include "a lot of new game modes."
Rumours have hinted that WWE 2K15 will have a career mode in the game. Players will be able to create their own wrestler, as they start as NXT and later move up to the main WWE roster. There are rumours that World Championship Wrestling will also play a big part in the game. There have been no confirmations for this yet.
Release Date
WWE 2K15 is all set to hit the ring on 28 October for PlayStation 3, PlayStation 4, Xbox 360 and Xbox One.