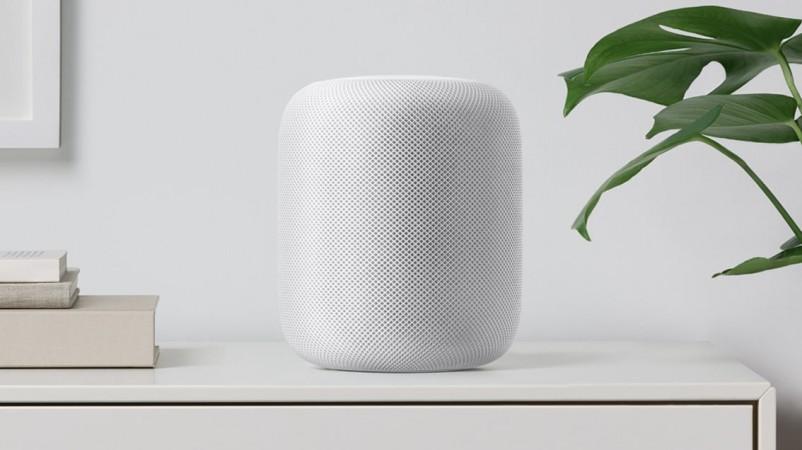 After months of speculations, American technology major Apple finally pulled the wraps off the much-awaited Siri-powered smart speaker. At a whopping $349 apiece, the device, dubbed as the 'HomePod', was unveiled at the ongoing World Wide Developers Conference (WWDC) 2017 at San Jose's McEnery Convention Center.
As rumoured, HomePad does almost everything that the rivals, Amazon Echo and Google Home, claim to do, be it taking voice commands to play music, send messages, get updates on news, sports and weather, or control smart home devices by simply asking Siri to turn on the lights or close the shades. This strengthens the impression that Apple is playing catch-up with its rivals not just in the smartphone space which it currently dominates.
Margins from Apple's topselling iPhone 7 Plus, launched in September last year, have been satisfactory. Margins, however, suffered into the quarter ended March 2017, even though the larger cousin of the iPhone 7 propelled Apple to its biggest every sales quarter for the quarter ended December 2016.
The iPhone 7 did not perform so hot when lined up against the previous quarter. Apple is optimistic that the iPhone 7 Plus will continue to spur growth, though interest in the iconic device has been on the wane after recent smartphone launches from a slew of Android phone manufacturers led by the likes of Samsung, Google and Huawei.
The San Francisco-based technology giant's eagerness to cover the entire digital ecosystem through a premium eye candy product line, dovetails with sales of its iPod digital music player taking successive dives down the years, and growing margin requirements forcing it to look beyond its bread-and-butter iPhone wares.
Amazon had introduced its Echo in 2014, and Google started shipping its competitor, Google Home, last year. The HomePod won't start shipping until December 2017, and at $349, it's about twice as expensive as the Echo ($179) and Google Home ($129).
Also read: After WannaCry ransomware, Chinese Fireball malware strikes the world; India worst-affected
When away from home, users can still remotely access and perform home automations on HomePod through the Home app on iPhone or iPad.
In terms of looks, the 7-inch tall HomePod boasts a beautiful design language with curvy column-like structure with visually appealing textured contours. A lighting display at the top produces waves when Siri is activated.
Since Apple HomePod is a smart speaker, the company has ensured that it delivers top-notch sound quality with deepest and cleanest bass possible, with low distortion. It has incorporated aesthetically pleasing upward-facing woofer, paired with the custom A8 chip, that enables bass management through real-time software modelling.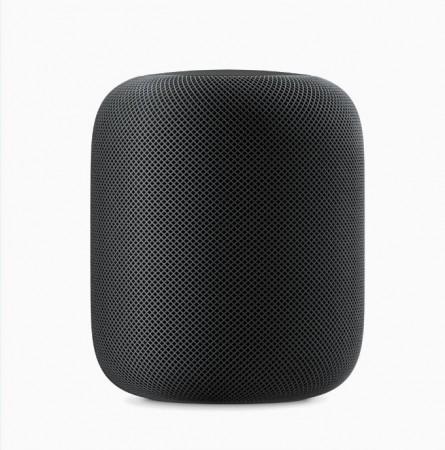 It also boasts seven beam-forming tweeters, each with its own amplifiers to provide a well-balanced smooth tone. HomePod also comes with automatic room-sensing technology to quickly learn its position in a room, whether it's in a corner, on a table or in a bookshelf, and within quick time, is optimised to deliver an immersive music listening experience wherever it is placed.
The company has also included two speakers, which use both direct and reflected audio to deliver audio wirelessly for an even more immersive experience.
Apple, in a bid to make HomePod understand voice-commands in a single attempt, has incorporated a six-microphone array with advanced echo cancellation that enables Siri to recognise people whether they are near the device or standing across the room, even while loud music is playing.
Apple HomePod is compatible with iPhone 5s and later models, running iOS 11.
To allay fears of any type of snooping, Apple assures prospective buyers that the "Hey Siri" launch phrase is recognised locally on the device and if any information is sent to Apple servers, it will always be encrypted and sent using an anonymous Siri identifier.
The company says the smart speaker (in white and space grey colours), priced at $349 (€310/Rs.22,259), will hit stores only around Christmas and that too in three markets — Australia, US and UK.
Watch this space for latest news on Apple products.