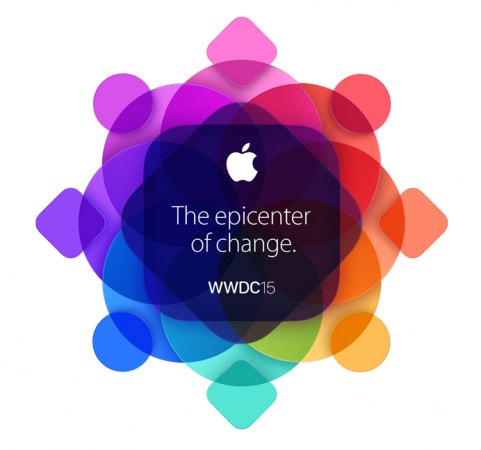 The preparations for Apple's WWDC 2015, which will be held between 8 and 12 June, have already begun at Moscone West in San Francisco. The curiosity among fans is growing as the big day is nearing. Everything about what Apple might announce at the upcoming event remains unconfirmed, but we are not completely in the dark, thanks to our careful analysis based on previous keynotes.
Apple is expected to make five major announcements at its Worldwide Developers Conference:
iOS 9
Apple iOS 9 has been on top of the most prominent announcements at this year's WWDC keynote. The new mobile OS is expected to bring a plethora of new features. Apple will enhance the security of its closed platform with a new system called Rootless that will prevent malware and admin-level access to certain data on devices. This is likely to be seen as a major drawback for the prominent jailbreak community.
Apple is largely expected to focus on stability and performance improvement in iOS 9 rather than working on redesigning the new OS. According to 9to5Mac, Apple will bring new features such as Proactive to make its Siri a vital competitor to Google Now by deeply integrating with Contacts, Calendar, Passbook and some third-party apps.
OS X 10.11
It's that part of the year where Apple will upgrade its Mac OS X with a new version. The one on the horizon is OS X 10.11 that will be announced at the WWDC 2015. Rumours suggest the new OS X version to bring improved UI, Siri integration, updated App Store and customisation options to its users. Like the iOS 9, OS X 10.11 will also focus on user security by blocking access to certain data.
Streaming Music Subscription Service
According to a report by the Wall Street Journal, Apple will finally launch a new streaming music service that will bring unlimited access to millions of songs. But Apple will make its service chargeable at $10 per month and has no plans for a free tier unlike many alternatives such as Spotify.
HomeKit
Apple will finally pen down its home automation platform at the WWDC 2015. Dubbed as HomeKit, the new platform will take advantage of Apple's iOS8 software to work closely with smart home devices. Although HomeKit made its debut during last year's developers' conference, Apple did not launch any new software or compatible devices.
In addition, Apple's iOS 9 is said to get a new Home app that will work put the HomeKit platform in the forefront for its mobile users.
New Products
Apple's WWDC event is incomplete with an actual product launch. Hence the company might unveil a new iPad and a new Mac to go with its latest software. Apple's largest 12-inch iPad has long been in the news and we are hoping to see some announcement around the next iPad. In addition, it is also rumoured that a new Mac Pro, iMac, MacBook Pro will also see the light of the day next week.
All fingers crossed, we hope to see some great announcements by Apple at WWDC 2015.