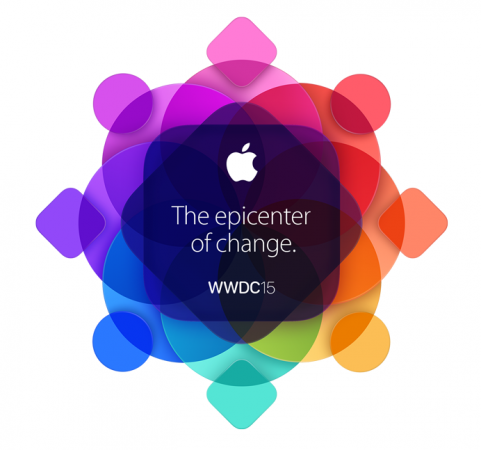 Apple will take the curtains off many new products at the upcoming Worldwide Developers Conference (WWDC) 2015, as a way to take on its rivals across board. The WWDC 2015 will kick off on 8 June and run through 12 June in San Francisco, a primary focus for media reps and developers around the world. The event will closely be watched by its Apple fans, who expect to see new launches in its extensive product line including Macs, iPads, iOS and OS X.
Apple has revealed that the WWDC 2015 event will have more than 100 technical sessions, over a thousand Apple engineers, hands-on labs and finally the Apple Design Awards. But what really interests the consumers is the launch of new products, which Apple is silent about. However, the secret is not well-wrapped as reports suggest the possible announcements at Apple's upcoming event. Here are some announcements Apple is expected to make at the upcoming event.
iOS 9
Apple is widely expected to announce the next version of its mobile OS for iPhones and iPads, dubbed as iOS 9, at the WWDC 2015. After being surrounded with problems and glitches in the iOS 8 series, Apple will consider mending things with its dedicated iPhone and iPad users.
The all-new iOS 9 is said to bring major bug fixes and improvements to individual apps such as Maps. The new OS will likely bring a completely overhauled music app along with deeper integration with CarPlay and split screen view for iPads.
OS X 10.11
Apple will also update its OS X with the latest OS X 10.11, the successor to its Mac OS X 10.10 Yosemite. Apple is tight-lipped about the new OS and managed to keep the specifics to itself but there are a lot of hopes pinned to the new launch. While there is nothing concrete about what the OS X 10.11 is all about, we hope to see an improved UI with customisation options, Siri integration, updated App Store and more.
MacBook Pro, iMac, Mac Pro
Unveiling new Macs at the WWDC event has been Apple's thing in the past so it won't be entirely surprising to see some new models this June. But after surprising us all with its all-new MacBook during its Apple Watch launch event on 9 March, we are not betting huge on a refreshed line-up. However, if Apple does follow the tradition, we hope to see a 15-inch MacBook Pro, a new Mac Pro and update to the iMac line.
Apple hasn't touched the Mac Pro line-up for almost two years, so we are expecting to see the new Mac Pro with latest processor. According to Mac World, Apple hasn't updated its iMac line-up since 2013, except the launch of its 5K iMac in July last year. So it will be interesting to see some new models hit the shelves during the event.
iPad Pro
Apple has long rumoured to launch its biggest iPad ever, measuring 12.9 inches, but there is no official word on it. The tech giant has supposedly been delaying the production of iPad Pro due to large panel supply issues and iPhone 6 demands. We are uncertain if the new iPad will be official at the WWDC, but we hope to see the much-awaited upgrade at the grand event.
New Apple TV with Streaming Service
Wall Street Journal recently speculated that Apple is working on a new streaming TV service in partnership with content providers, including ABC, CBS, and Fox. The new service along with revamped Apple TV set-top box is expected to debut at the WWDC 2015.