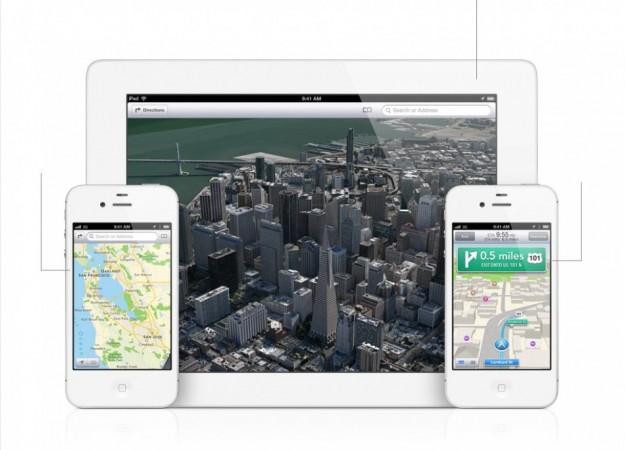 Apple introduced its next generation operating software iOS 6 for iPhone, iPad and iPod touch at the much-awaited Worldwide Developers Conference (WWDC) in San Francisco, on Monday.
Apple's latest version of OS- iOS 6- has been enriched with over 200 new features and apps. Apple is offering this through its apps store, which would be available for users as a free software update.
"We can't wait for hundreds of millions of iOS users to experience the incredible new features in iOS 6 including the new Maps app, expanded Siri support, deep Facebook integration, Shared Photo Streams and the innovative new Passbook app," said Scott Forstall, Apple's senior vice president of iOS Software.
Apple Maps App: One of the significant changes in the new iOS 6 is that Apple has done away with Google maps and has incorporated its latest Maps app on phone, which promises turn-by-turn guidance to the users. The company said that "iOS features an all new Maps app with Apple-designed cartography, turn-by-turn navigation and an amazing new Flyover view."
Siri features: Is now available for the latest iPad and iPhone 4S. It includes language support for English, French, German and Japanese, and adds support for Spanish, Italian, Korean, Mandarin and Cantonese.
Users can ask Siri to update their status on Facebook, post to Twitter or launch an app. In addition, Siri takes hands-free functionality even further with a new Eyes Free mode, enabling users to interact with their iPhone using nothing more than their voice.
Facebook integration: It allows users to sign in once and post from Notification Center. The iOS supports Siri and Facebook-enabled apps like Photos, Safari and Maps.
The built-in Facebook integration offers users to stay informed about their Facebook friends as all their information is kept up to date across all their iOS devices, automatically updating details in Contacts when they change, and scheduling events and birthdays in their Calendar. Users can also "Like" content directly from the App Store and iTunes and see what your friends recommend.
Shared Photo Streams: According to Apple more than 125 million users are already enjoying iCloud, however, iOS 6 introduces new ways to share photos with friends and family using Shared Photo Streams.
The users can simply select the photos that they want to share, pick which friends you want to receive the album, and share the photos from the device itself, using the Shared Photo Stream album that is available on their iOS devices, iPhoto and Aperture on their Mac, via the web or even through Apple TV.
The user and his/her friends can also leave comments on the shared album or press the "Like" button.
The Passbook app: It Is an added feature to the Apple's latest OS. The Passbook app allows the user to get all their passes in one place, such as boarding passes and tickets for games.
Passbook lets users to scan their iPhone or iPod touch to use a coupon, get into a concert or check into their hotel.
Passbook automatically displays their passes on their Lock Screen based on a specific time or location, so when they walk into their favorite coffee shop one's loyalty card appears and the person can scan it to buy a coffee or check his/her balance. Passbook can even alert the users to last minute gate changes or flight delays at the airport.