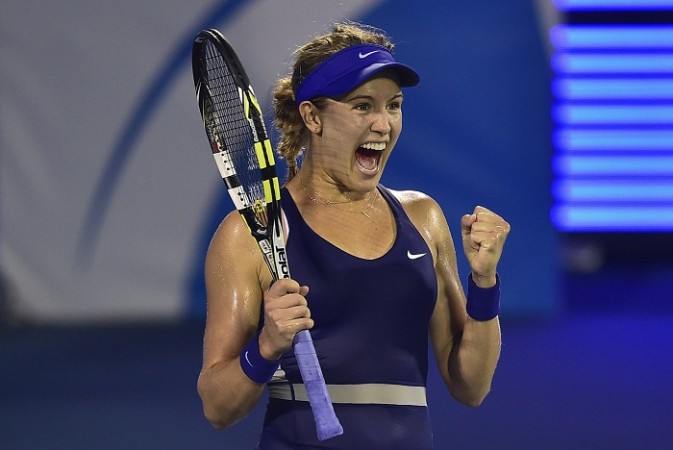 Serena Williams will look to continue to pick up from where she left off at the US Open when the American begins her quest for another WTA Finals title.
The season-ending tournament takes centre-stage in Singapore with Day 1 set to feature two matches from the Red Group.
Serena Williams, the defending champion, will kick thing off with a match against former French Open champion Ana Ivanovic, who has made considerable improvements this year.
While Ivanovic has looked a lot better this season, in Serena she will be up against a player who is unstoppable when on top form. The US Open champion has won seven out of eight matches against her Serbian opponent, and will fully expect to make it eight wins out of nine when the two get on court later on Monday.
Serena, though, might be a little distracted by events from the last couple of days when Russian Tennis Federation president Shamil Tarpishchev called Serena and her sister Venus the "Williams brothers."
The American slammed Tarpishchev, who was immediately fined $25,000 by the WTA, for his comments.
"I thought they were very insensitive and extremely sexist as well as racist at the same time. I thought they were in a way bullying," Williams said in Singapore on Sunday.
"I've done the best that I can do, and that's all I can say. So I just wasn't very happy with his comments. I think a lot of people weren't happy as well.
"But the WTA and the USTA (United States Tennis Association) did a wonderful job of making sure that in this day and age, 2014, for someone with his power, it's really unacceptable to make such bullying remarks."
Ivanovic will also look to the Australian Open victory over Serena earlier this year, with the Serbian, no doubt, fully aware of the importance of being at her 100 percent to stand any chance of opening her WTA Finals campaign with a win.
The second match of the day will be between Simona Halep of Romania and the young Canadian Eugenie Bouchard.
Both players have had breakthrough seasons, and will want to make the most of qualifying for the premier season-ending tournament.
"I totally feel like I belong," said Bouchard to WTA's official website. "I think my year this year has proved that. I feel like I've been able to play well, raise my level in big matches, at late stage of Grand Slams. So therefore, I've earned the right to be here. I feel like so excited to be here."
Where to Watch Live
Day 1 of the WTA Tour Finals action will begin at 7 pm Singapore time (4.30 pm IST, 12 pm BST, 7 am ET). Both matches can be watched via live streaming online on WTA Live or Tennis TV. US Viewers can catch the action on ESPN 3 or on Watch ESPN.