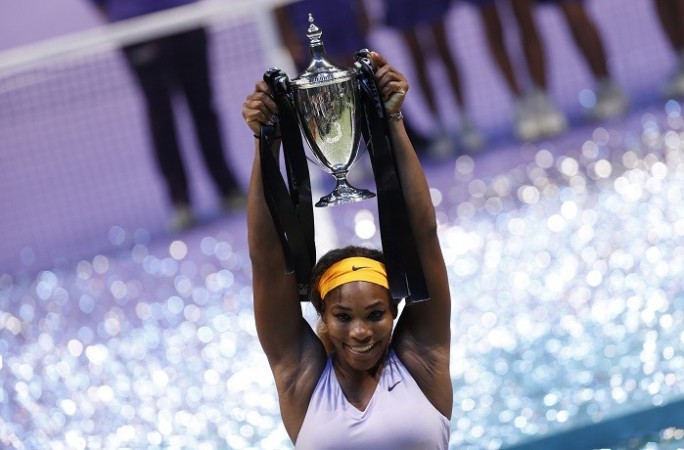 Serena Williams' dominance of 2013 was capped off by a title in the season-ending WTA Championships, her 78th victory of the year and an incredible 11th title.
The rest of the chasing pack will have to find a way to stop the Serena juggernaut, somehow, with the American, despite, according to her own acknowledgment, running on empty, coming from a set down to top China's darling Li Na 2-6, 6-3, 6-0 in the final in Istanbul.
"I don't know how I got through that one," Williams said. "I've just had a really long year, and I'm just really excited, honestly. I really didn't expect to get through this match today. Wow, thank God.
"I can't believe I won. I was so tired. Honestly, did I really win? Because she played so well."
Played well Li Na did, but after a tense one-and-a-half sets for Williams, the American, like only she can in the women's game, cranked it up a gear that no other tennis player on the circuit can reach, to blaze past her opponent.
"It was an awesome year of tennis," Williams said. "To end with the Billie Jean King trophy after 40 years and after everything we have celebrated this year, I don't know if it's written, but it's just really exciting.
"I haven't had a lot of time to think about it, but I'm really happy I was able to finish it off like this."
How dominant was Williams this year? Well so dominant that she earned the third highest ever prize money in a calendar year in both men's and women's tennis. So dominant that not even Rafael Nadal or Roger Federer have made as much money in a single year as Williams did in 2013 - a massive $12,385,572, obliterating Victoria Azarenka's previously held record of $7,923,920, and only behind Djokovic's prize money in 2011 and 2012.
"It feels great," Williams said. "I knew that this is a great big prize, and again, it's what these pioneers did for us. The picture where they held a dollar -- and now you win tournaments for over $2 million -- it's amazing.
"I just feel honoured and blessed to have an opportunity to benefit from such courageous women."