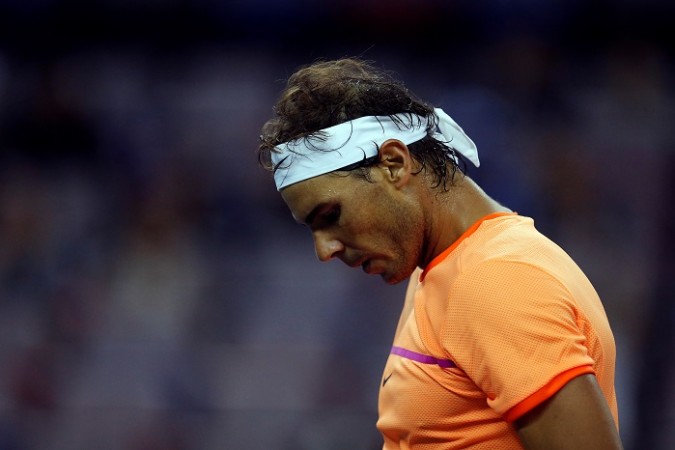 Rafael Nadal decided to call time on his 2016 season, revealing he will not play any more tennis this year in order to recover from the long-standing wrist problem. Nadal's injury woes led to the Spaniard missing Wimbledon 2016 and also having to pull out of the French Open, his beloved Grand Slam.
The left-hander recovered from the wrist problem in time to compete at the Rio 2016 Olympics, where he went on to win the gold medal with Marc Lopez in the men's doubles competition.
However, Nadal pulled out of the mixed doubles, citing fatigue, while he just fell short of a medal in the singles, when he lost to Kei Nishikori in the bronze medal match.
Since that comeback in August, Nadal has continued to struggle with his wrist, with that particular injury causing him a lot of pain, in more ways than one.
While Nadal was expected to qualify for the ATP Masters World Tour Finals, the season-ending event, the 30-year-old has decided taking rest, so that he can come back fresh for an assault on the Australian Open next year, is the better option.
"I am forced to stop and start preparing the 2017 season," Nadal wrote on his Facebook page. "Now it is time to rest and start preparing intensively the 2017 season.
"I am very saddened for not being able to play next week in Basel since I have a great memory of the tournament and the final played against Roger Federer last year.
"I won't be able to compete either in Paris-Bercy, where the crowds and the FFT staff have always treated me so well. Now it is time to rest and start preparing intensively the 2017 season."
Nadal, who won two titles in 2016, the Monte Carlo Masters and the Barcelona Open, made his presence felt in the International Premier Tennis League last season, playing for the Indian Aces, so it remains to be seen if the 14-time Grand Slam winner will enthrall the audience again in India this year.