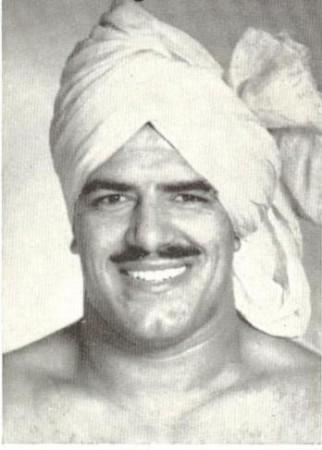 Late Indian wrestler and actor Dara Singh claimed a place in the list of WWE Hall of Fame 2018 inductees announced recently before the Wrestlemania 34 on Saturday night.
Singh, who died in 2012, apparently became the first Indian to receive the honor.
Other legendary wrestlers who appeared in the WWE Hall of Fame list are Stan Stasiak, Lord Alfred Hayes, Cora Combs, Jim Londos, El Santo, Sputnik Monroe, Rufus J Jones, Hiro Matsuda and Boris Malenko.
Who is Dara Singh?
Born in the village of Dharmuchak in Punjab, Singh left India for Singapore in 1947 where he began his training for wrestling. After entering the world of professional wrestling, Singh fought against popular wrestlers like John Da Silva, Danny Lynch and Ski Hi Lee.
He attained immense fame after defeating Lou Thesz in 1968. However, one of his most iconic matches was when he defeated the mighty King Kong. The strongman won a number of titles like Rustam-e-Hind, and the Commonwealth Championship in 1959. Singh announced his retirement from wrestling in 1983.
Apart from being a popular wrestler, Singh was an eminent personality in Bollywood as well. He started his acting career with Sangdil in 1952, and got his first lead role in the film King Kong (1962). Having worked in scores of films, Singh also featured in popular TV shows. He is best known for playing the character of Hanuman in Ramayana.
He joined politics in 1998 and became the first sportsman to be nominated to the Rajya Sabha. Singh died at the age of 83 due to a massive heart attack. Singh was last seen in the movie Jab We Met, starring Shahid Kapoor and Kareena Kapoor Khan.