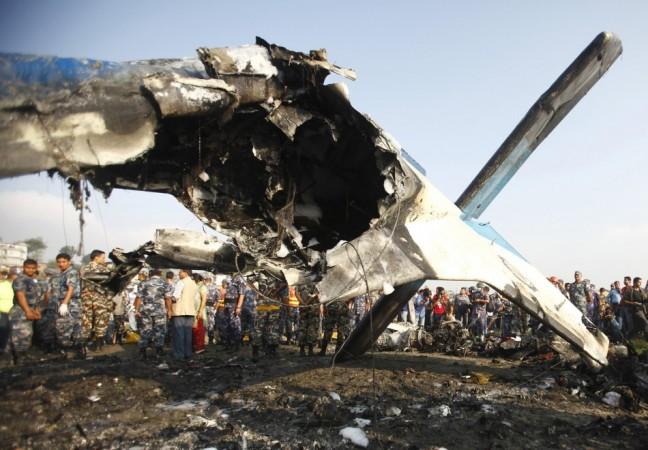 The wreckage of the Nepal plane, which went missing on Sunday, has been located in the western district of Arghakhanchi.
The passenger plane with 18 people on board crashed at Masine hill in the village of Dhikura due to bad weather, on Sunday. The Twin Otter craft operated by Nepal Airlines was flying from the resort city of Pokhara to Jumla. It started its journey in Kathmandu and stopped in Pokhara for refuelling. The plane lost contact with the Nepal Airlines 33 minutes after it took off from Pokhra.
Two helicopters were dispatched for search and rescue operation of the flight, however they halted the operation overnight. Aerial surveillance resumed on Monday and the burning wreckage of the flight was identified.
Security personnel reached the spot amid heavy rains and found no survivors in the crash. All 18 passengers aboard the plane including three crew members were killed in the crash.
Officials recovered the bodies of all the people and the plane's wreckage. "All 18 dead bodies have been found," army spokesman Jagadish Pokharel told Reuters. Of all the passengers, one was found be an infant and the other one was a foreign national. The police ofificals have informed Reuters that nine bodies of the victims have been charred beyond recognition.
The exact reason for the plane crash is not yet known, though civil aviation officials have blamed it on the bad weather. This is the second plane crash within a year involving a Nepal Airlines plane. Last May, a Twin Otter plane crashed in Mustang, however, the passengers escaped unhurt, reported The Hindu.
Since 2010, Nepal has witnessed six air crashes in which at least 97 people have been killed. Last year, in December, the European Union banned all Nepal's airlines from flying into the EU owing to safety measures.