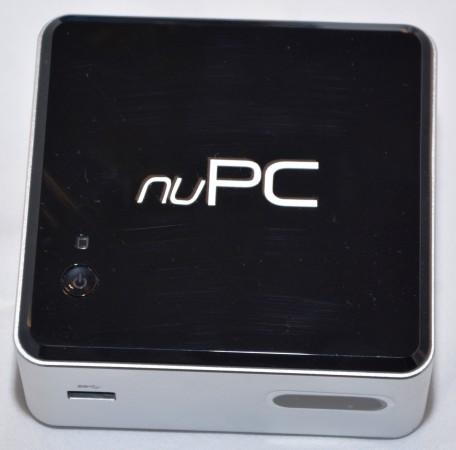 Taiwan based global semiconductor distributor WPG, in association with Microsoft and Intel, has launched an affordable edition of personal computer in India. Named NuPC, the PC comes in 2 editions powered by Intel Core i3 and Celeron CPU's.
Both the editions of NuPC will come with Windows 8.1 and bing search engine pre-installed. Focusing on the requirements of users, the NuPC comes with a gamut of applications. Based on Intel NUC, the NuPC is also said to be an energy efficient PC.
Measuring 117x112x35mm, the NuPC features a HTPC like footprint, allowing to be used for everyday office tasks and multimedia.
The launch of the NuPC marks an important milestone in working towards the Indian government's 'Make in India' vision. WPG is working with Intel and Microsoft to drive form factor innovation by catering to consumer needs and enabling an empowered ecosystem of innovative devices, which will cater to the growing computing needs of the new and fast developing India.
At the launch of the new form factor, Rajiv Bhalla, Director, Sales, Intel South Asia said: "India finds itself at an exciting turn, especially within the broader context of 'Digital India' vision. As the country aligns itself with the government's technology vision, 'Make in India' will play a vital role.
"We are excited to embark on this journey with WPG along with the support of Microsoft to strengthen our commitment towards empowering India with technology. We will continue to work with local OEMs, ODMs and the ecosystem to bring relevant technology to the market across price points and innovative form factors."
The NuPC comes in two models powered by an Intel Core i3 and Intel Celeron processor respectively. Both the models comes with 2GB of RAM and 500GB of internal storage space. Moreover, both the devices feature Intel Pro 10/100/1000 network connectivity along with Intel HD Audio 1.
The Core i3 model comes with 4 USB 3.0 ports and 2 USB 2.0 ports, while the Celeron based model comes with 1 USB 3.0 and 2 USB 2.0 ports.
The Core i3 variant has been priced at ₹18,999 and the Celeron model has been made available for ₹29,999. Customers can buy a 4GB ram and 1TB storage variant by paying ₹3,000 extra.