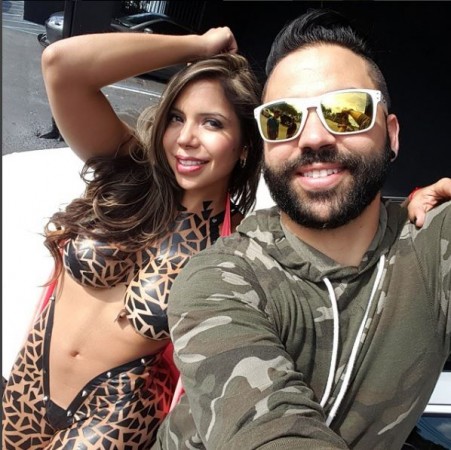 Just when we were dreaming of huge walk-in closets with rows and rows of outfits to choose from, this new trend has left us speechless. At this rate, no one is really going to need outfits or closets, just a drawer full of duct tape will suffice.
A bizarre new trend seems to be catching on in the US, Europe and the Carribean, where women go out to clubs and bars wearing nothing but a few strips of duct tape. Yes, you read it right. The duct tapes are strategically placed to cover the intimate areas and resemble a racy outfit with revealing and bold patterns.
The weird yet fast catching trend is the brainchild of Joel Alvarez, a photographer from Miami, who started the Black Tape Project. He calls the trend "tape art and alternative fashion" and is clearly very happy with the idea. "I do believe I'm the first person to tape someone in an artistic fashion," he told the New York Post.
Though it might sound extremely weird – why would one want to go out all taped up? – Alvarez has gained massive popularity thanks to the trend. While the Black Tape Project has about 2,00,000 followers on Instagram, its creator Alvarez has over 59K followers. Such is the popularity that there are said to be numerous fake artists who pretend to be Alvarez and cheat women.
The photographer is also extremely popular on Facebook and fans are known to keep a track of his latest creations. Explaining the latest trend on his social media page, Alvarez says: "Embodying the character of Miami's nightlife culture, The Black Tape Project incorporates one of the most common household items, coalesced with Joel's artistic flare and the natural beauty of the human body."
And clearly, all his creativity isn't for nothing. Such is the craze for this new trend that people are ready to shell out $1,000 to get taped up by Alvarez, the Post reported.