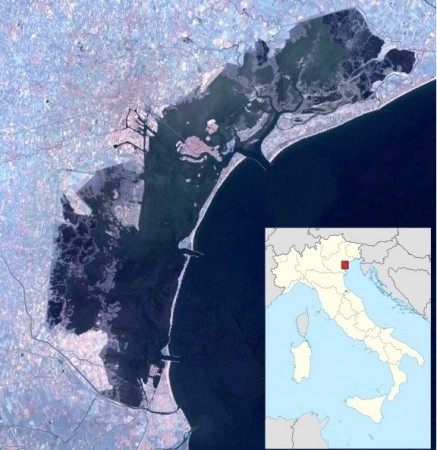 Italian government is auctioning off a 99-year lease for Poveglia, a 17 acres Italian island located between Venice and Lido in the Benetian Lagoon, a place better known as 'World's most haunted island.'
The Italian government says that the small, uninhabited island, is among five prime properties, including a castle and a monastery, that will be auctioned online to help cut Italy's massive debt pile, the Telegraph reported.
The dreaded island, as Huffington Post most aptly described it as being "like hell, but in Italy", would surely drive worldwide attention, although it can't be said with certainty whether the island will be purchased by any sane human.
Here are Five Reasons Why This Place Would be Anyone's Last Choice to Purchase:
1. Deserted: Why would you be afraid of the island? Simply say, it is deserted! Even though it looks beautiful and is incredibly close to Venice - considered to be a tourist hotspot - there is not a single soul living here, which everyone will agree, is a good reason why we must be scared of this place
2. Dumping Ground: The island which remained abandoned for the past 50 years, was reportedly fought over by the Venetians and the Genoese in the 14th century. It was used as a quarantine station for ships arriving at Venice during the 18th century. When plague was discovered on two ships, the island was reportedly sealed off and used only to host 'infectious' people. Simply put, the island became a dumping ground for Europeans dying of plague. And as the rumors have it, the ghosts of those who died then, still haunt the island.
3. Experiments on Mentally Ill: Things took a turn when a hospital for the older people was opened in 1922, which was operated until 1968. The hospital is rumored to have hosted experiments on the mentally ill, including crude lobotomies. It is said that a doctor was driven mad due to ghosts and he ultimately threw himself from the hospital's tower.
4. TV Presenter Possessed: Although the island is closed for visitors, an American TV presenter, once reportedly visited the island and the cursed hospital for the Travel Channel series "Ghost Advertures," the Telegraph notes. The journalist later claimed to have been briefly possessed by a ghost there.
5. 50 % Human Ash: There is a local saying that goes, "When an evil man dies, he wakes up in Poveglia," the Daily Mail reports. There are also rumors that the soil of the island is made of 50 percent human ash, according to a writer who visited the island.
Ignoring all these reasons, buyers could think again for the simple fact, that the island is considered as a hotspot for ghost hunters who come searching for alleged ghosts. One particular ghost that is often looked for is called Little Maria, who allegedly stands crying and keeps looking across the lagoon to her home, the aforementioned writer notes. So now, you at least have one confirmed ghost to look for, just in case you decide to buy the dreaded island!
Image credit: Wiki Commons
(Ed: AJ)