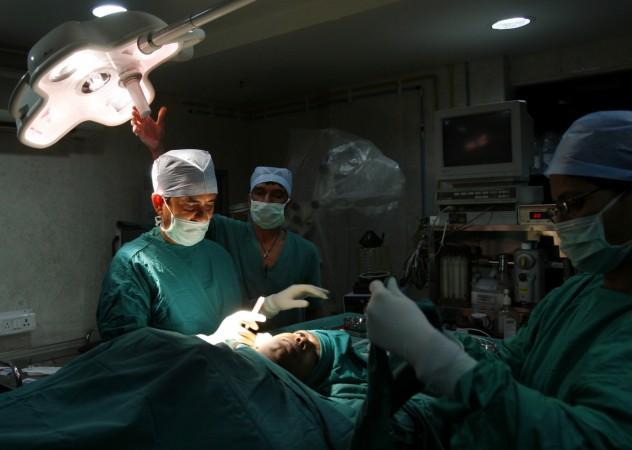 World's most advanced magnetic heart surgery was conducted for the first time in India at Delhi's Max Super Speciality Hospital, Saket. The surgery could be a breakthrough in the treatment of advanced heart failure conditions and also help patients save money and avoid hassles associated with overseas travel for seeking the treatment.
Doctors at the Max Hospital, led by Kewal Krishan, the program head of Heart transplant and Ventricular assist devices and senior consultant cardiac surgeon, successfully implanted HeartMate 3â"¢, which offers physicians the world's most advanced ventricular assist technology available to support the management of patients with advanced stage heart failure.
HeartMate 3â"¢ is the world's first commercially approved fully magnetically-levitated left ventricular assist device (LVAD), proven to show high survival rates in advanced heart failure patients, according to an official statement from the Max Hospital, Saket.
The doctors performed the breakthrough surgery on a 69-year-old man from Delhi who had undergone stenting twice before and was suffering from a triple vessel coronary artery disease, diabetes mellitus and end stage cardiomyopathy .
According to a report titled 'Causes of Death in India 2010-2013' by the Registrar General and Census Commissioner, India, cardiovascular disease leads to 23 percent of all deaths in India, out of which heart failure accounts for an estimated 2.3 million deaths annually. "Unlike artificial hearts, LVADs don't replace the heart, but supplement the pumping function in patients whose hearts are too weak to pump blood adequately on their own," Krishan said.
He added that LVADs can be used in patients who are awaiting a heart transplant, as well as patients who cannot undergo transplantation for any reason. "With the availability of HeartMate 3â"¢ system in India, I am glad that advanced heart failure patients will no longer need to travel abroad to get this implant, and I am looking forward to making this system broadly available throughout India," he said.